Ebony Lamb and Gram Antler – Friday, October 9th, 2020. 7:30 p.m.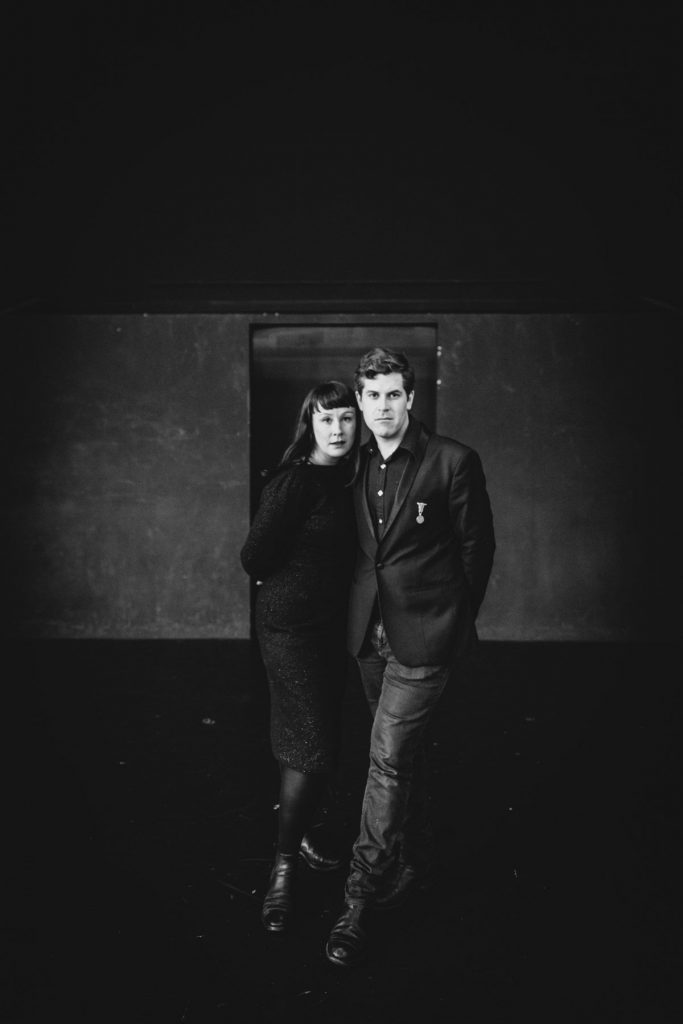 Honey voiced singer songwriter Ebony Lamb is an act not to be missed, having earned an enviable reputation amongst her contemporaries, critics and music fans alike. With acclaimed album Seeing Things released through her band Eb & Sparrow in March 2018 and a touring legacy the country over, Ebony has delivered contemporary alt-country to a whole new level, earning finalist positions for both album and song at the NZ Country Music Awards 2016. Sewn into a unique tapestry of poetic songwriting and dynamic delivery, Ebony's increasingly diverse sound sits somewhere between Nina Simone and Gillian Welch with a glimmering of Catpower. She's opened for the cream of New Zealand music and international acts alike from Tami Neilson, Marlon Williams, Aldous Harding to Beth Orton, Pokey La Farge & Rodriguez.
"Cements Ebony Lambs standing, as one of the countries coolest most sultry voices"
NZ Listener
★★★★ Otago Daily Times ★★★★½ Sunday Star Times ★★★★★ Dompost
Website: ebonylamb.com
---
The Black Quartet – Saturday, 7th November, 2020. 7:30 p.m.

Welcome back to Te Pahū! Eclectic and diverse, the Black Quartet draw on their love and experience of a vast sea of musical influences from blues, rock, roots, folk, jazz and pop to create their own signature take on this classic ensemble.
The Black Quartet perform, compose, improvise, and arrange tracks in a fresh, modern and virtuosic style. The Black Quartet: Jessica Hindin and Mahuia Bridgman-Cooper, violins; Joseph Harrop, viola; Rachel Wells, cello.
The Black Quartet have collaborated with the likes of Kanye West, Six60 and Ladyhawke, appeared in television commercials and accompanied Hayley Westernra, performed at Christmas in the Park and Rhythm and Vines, toured the world and composed for some of the world's biggest brands.
Website: theblackquartet.co.nz
---
Miho's Jazz Orchestra – Saturday, 5th December, 7:30 p.m.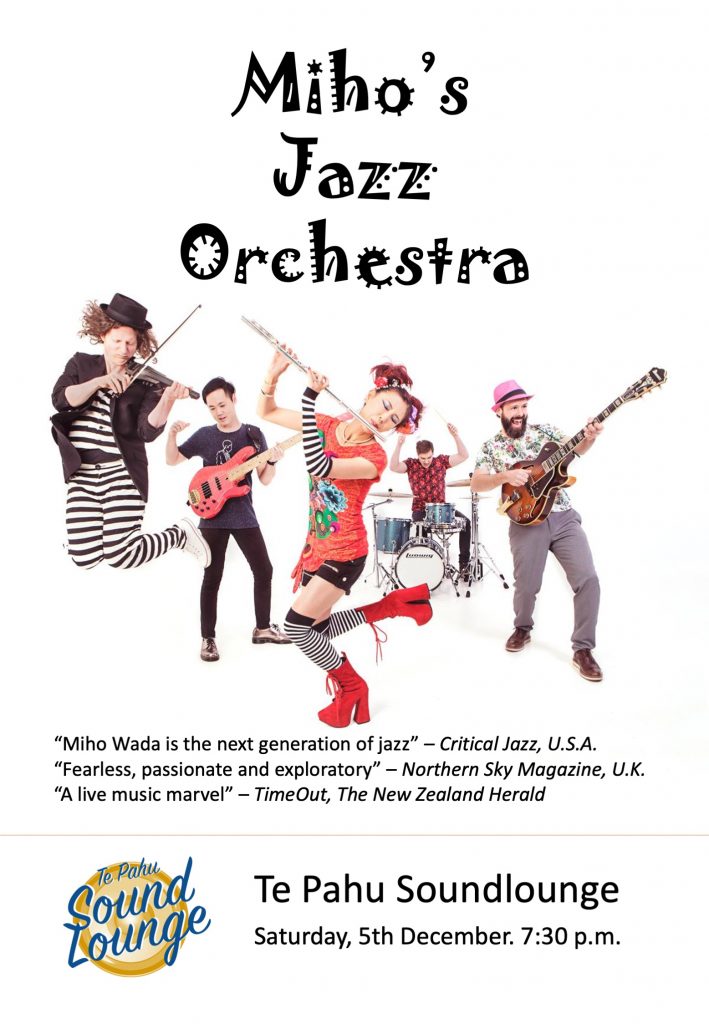 ---
A Venue for House Concerts
Admission by invitation, for tickets please email Wayne & Paula
We're pleased to offer our home to present live music in Te Pahu. As well as concerts we've also enjoyed theatre performances and art exhibitions.
We've been entertained by a wide range of musical styles – and been wowed by the amazing skills and musicality of the travelling minstrals.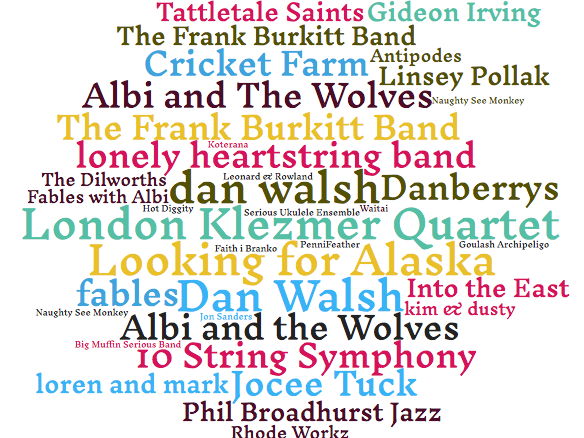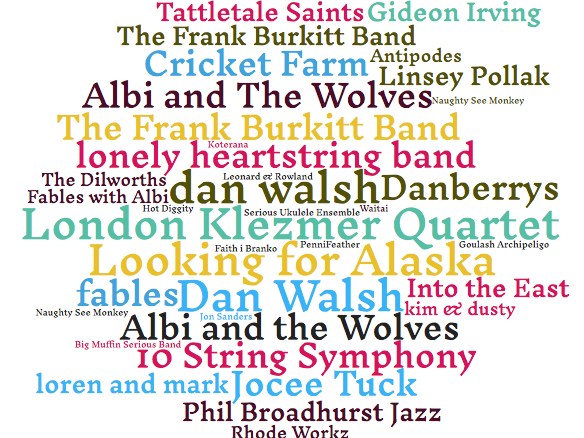 It's the home of Sylvia's Toaster ukulele band, and practices are held here most Wednesdays.
When not in use for performances the room is our lounge – however it was built for use as a small theatre, music room and library. There are good acoustics by way of its shape and use of irregular sized timber, and shelves of books. There's a projector and stage lights. Seating is casual – lounge suites, chairs, some old theatre seats, beanbags and carpets.
Audience size has ranged from about 15 to over 80. Entrance is by donation – all proceeds go to the performers.
There is a housetruck, small caravan and room available for accomodation.
Admission by invitation, for tickets please email Wayne & Paula
Here are flyers and photos from some of the shows
Enquiries to Wayne & Paula
SaveSaveSaveSaveSaveSaveSaveSaveSaveSaveSaveSaveSaveSaveSaveSaveSaveSaveSaveSave
SaveSaveSaveSave
SaveSave
SaveSave
SaveSave
SaveSave
SaveSave
SaveSave
SaveSave
SaveSave
SaveSave
SaveSave
SaveSave
SaveSave
SaveSave
SaveSave
SaveSave
SaveSave
SaveSave
SaveSave
SaveSave
SaveSave
SaveSave
SaveSave
SaveSave
SaveSave
Save