Next Concerts:
James Bar Bowen. Friday, 15th November, 2019.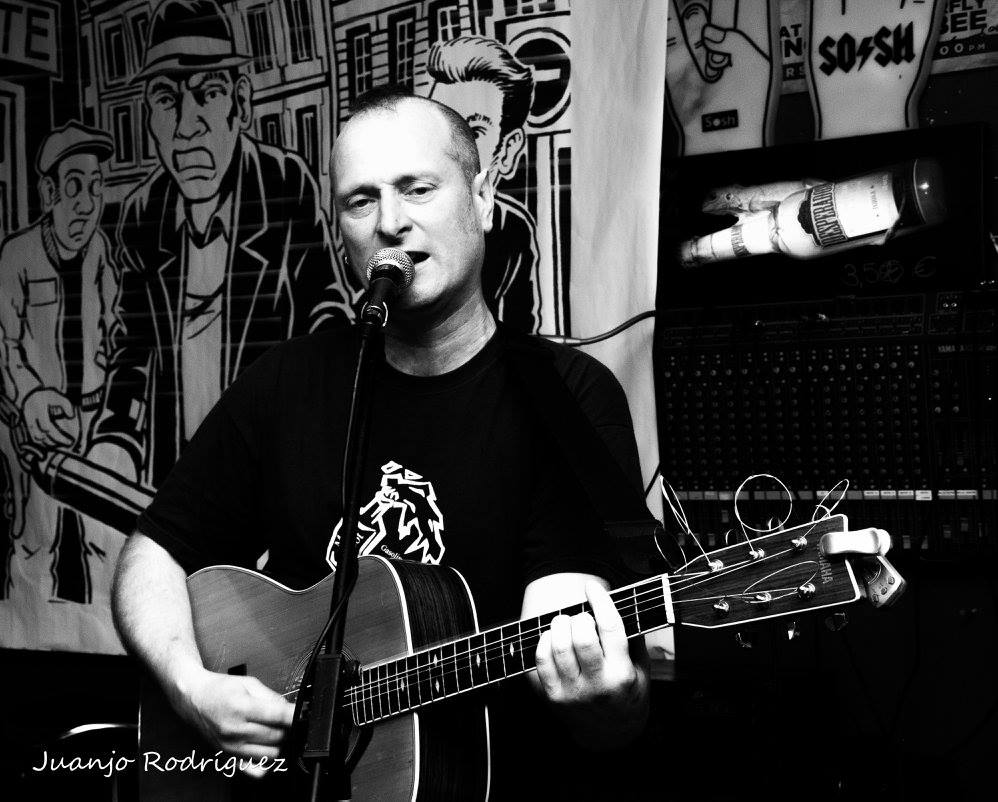 Acoustic folk-punk singer songwriter
Original songs to make you laugh, cry and rage
I am an acoustic folk-punk singer-songwriter, guitarist and story-teller from the North of England. I have performed my songs all over the world. I play mostly my own self-penned songs, and also run songwriting and performance workshops. As a political songwriter, I engage with many big political issues (migration, racism, climate change, gentrification, economic injustice) as well as more personal and individual perspectives on life, love and language. I perform with passion, humour, fury and a wry smile, always seeking to engage audiences old and new with what are essentially original and varied folksongs performed with a punk rock attitude.
---
BB Bowness Thursday 5th December, 2019. 7:30 p.m.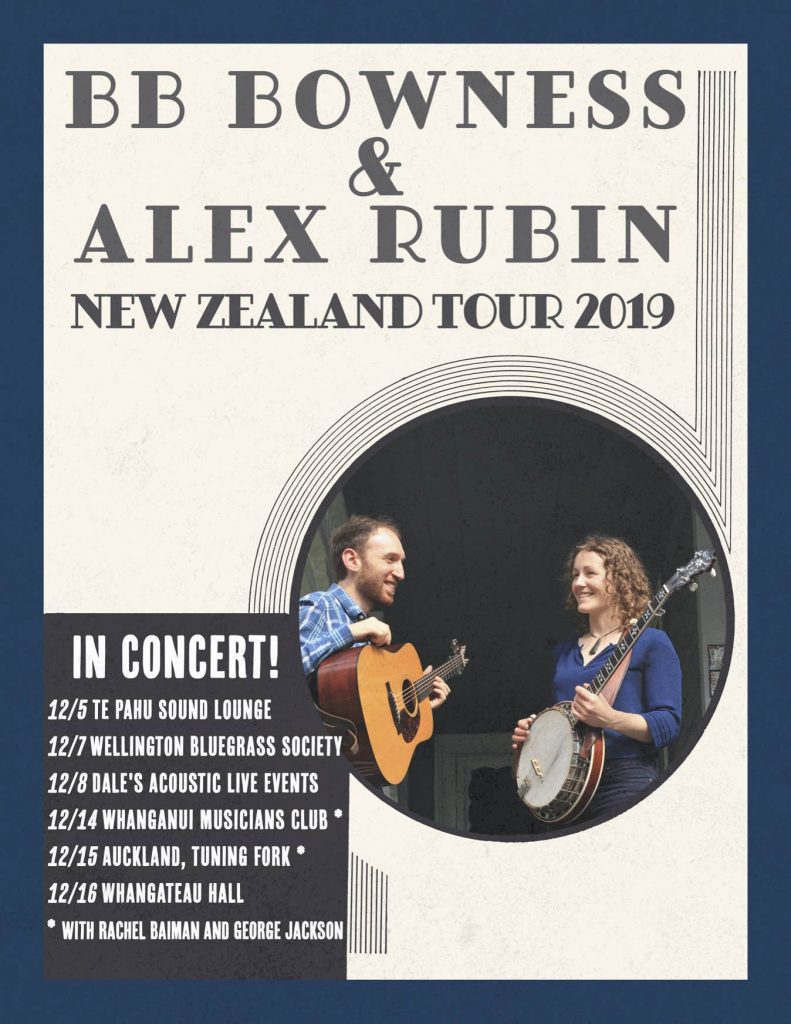 BB Bowness and Alex Rubin, starting at opposite ends of the world, met in the exuberant Boston acoustic music scene in the winter of 2012. In 2014, they started to perform together as a duo. Since then they have performed around the northeast, including performances at the Freshgrass Music Festival and Club Passim, as well as completing a country-wide tour of New Zealand. BB received the Frank Winter memorial award at the Auckland Folk Festival allowing her to travel to the USA, where she studied with banjo players Tony Trischka, Alan Munde and Noam Pikelny. In 2009, she became the first banjo player accepted to the New Zealand School of Music, graduating in 2011 with a Bachelor of Music in Jazz Performance. BB currently tours with her band "Mile Twelve" who are making waves as one of the tightest young bluegrass bands in the United States and have multiple IBMA award nominations. Alex is a Boston-based guitarist who, after completing an undergraduate biology degree at Cornell University in 2011, returned to the Boston music bluegrass scene, studying privately with Berklee professor John McGann. Alex proudly joined the April Verch Band in March 2016 and has been touring full time since then.
---
Rosie, Richie with Vanessa McGowan. Thursday, 30th January, 2020.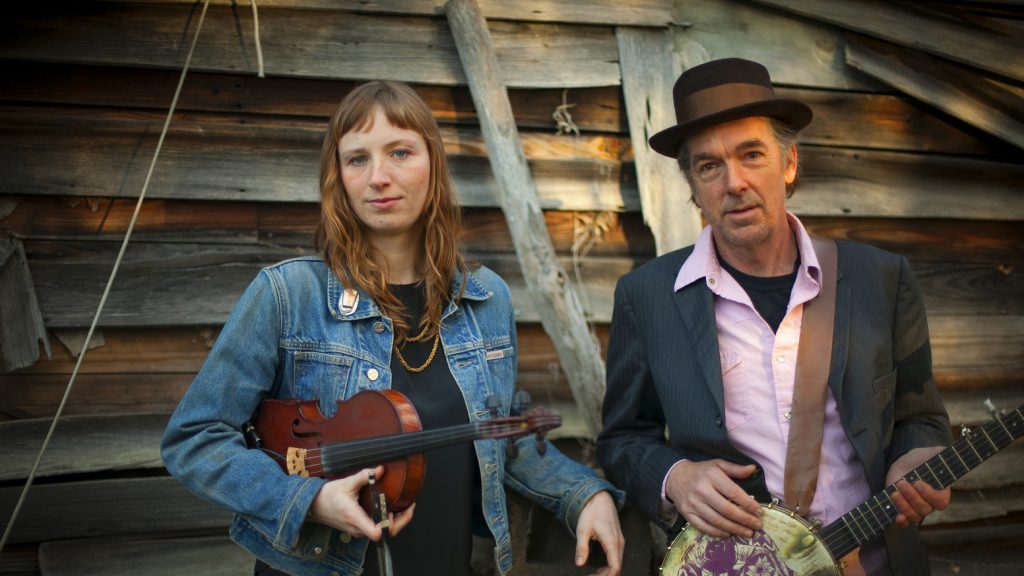 Richie Stearns (the Horse Flies) and Rosie Newton (the Duhks) are a dynamic duo performing music rooted in the Americana tradition. With their memorable original songs and entrancing, nostalgic harmonies, Richie and Rosie take the fiddle/banjo combination to new levels as they continue to expand the boundaries of tradition.
Before joining forces, Richie earned himself a name with genre-bending band the Horse Flies and collaborations with Natalie Merchant and Donna the Buffalo. Having performed internationally with legends like Bela Fleck, Pete Seeger, David Byrne, Billy Bragg & Wilco, and Joan Baez, his career spans decades. When their paths crossed in the Ithaca old-time scene during Rosie's freshman year, Richie & Rosie began touring together as members of the Evil City String Band, and were eventually drawn to pursue this more intimate duo project. Richie and Rosie blend traditional and contemporary sounds, outrageous punk banjo, powerful evocative fiddle with beautiful vocal harmonies. Richie, is an innovator of 5-string banjo much loved for his "mantra-groove spooky-banjo style" Rosie is a ferocious fiddler who's work spans many musical styles.
---
A Venue for House Concerts
Admission by invitation, for tickets please email Wayne & Paula
We're pleased to offer our home to present live music in Te Pahu. As well as concerts we've also enjoyed theatre performances and art exhibitions.
We've been entertained by a wide range of musical styles – and been wowed by the amazing skills and musicality of the travelling minstrals.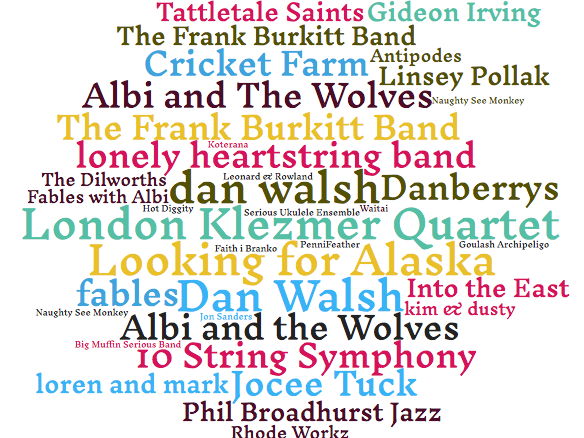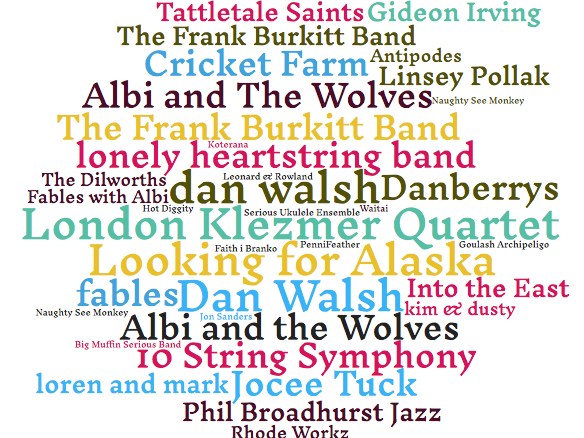 It's the home of Sylvia's Toaster ukulele band, and practices are held here most Wednesdays.
When not in use for performances the room is our lounge – however it was built for use as a small theatre, music room and library. There are good acoustics by way of its shape and use of irregular sized timber, and shelves of books. There's a projector and stage lights. Seating is casual – lounge suites, chairs, some old theatre seats, beanbags and carpets.
Audience size has ranged from about 15 to over 80. Entrance is by donation – all proceeds go to the performers.
There is a housetruck, small caravan and room available for accomodation.
Admission by invitation, for tickets please email Wayne & Paula
Here are flyers and photos from some of the shows
Enquiries to Wayne & Paula
SaveSaveSaveSaveSaveSaveSaveSaveSaveSaveSaveSaveSaveSaveSaveSaveSaveSaveSaveSave
SaveSaveSaveSave
SaveSave
SaveSave
SaveSave
SaveSave
SaveSave
SaveSave
SaveSave
SaveSave
SaveSave
SaveSave
SaveSave
SaveSave
SaveSave
SaveSave
SaveSave
SaveSave
SaveSave
SaveSave
SaveSave
SaveSave
SaveSave
SaveSave
SaveSave
SaveSave
Save