Covid Update – concerts will resume once we're at Green Level
---
Love Square Friday October 15th, 2021. 7:30 p.m.
Postponed due to Covid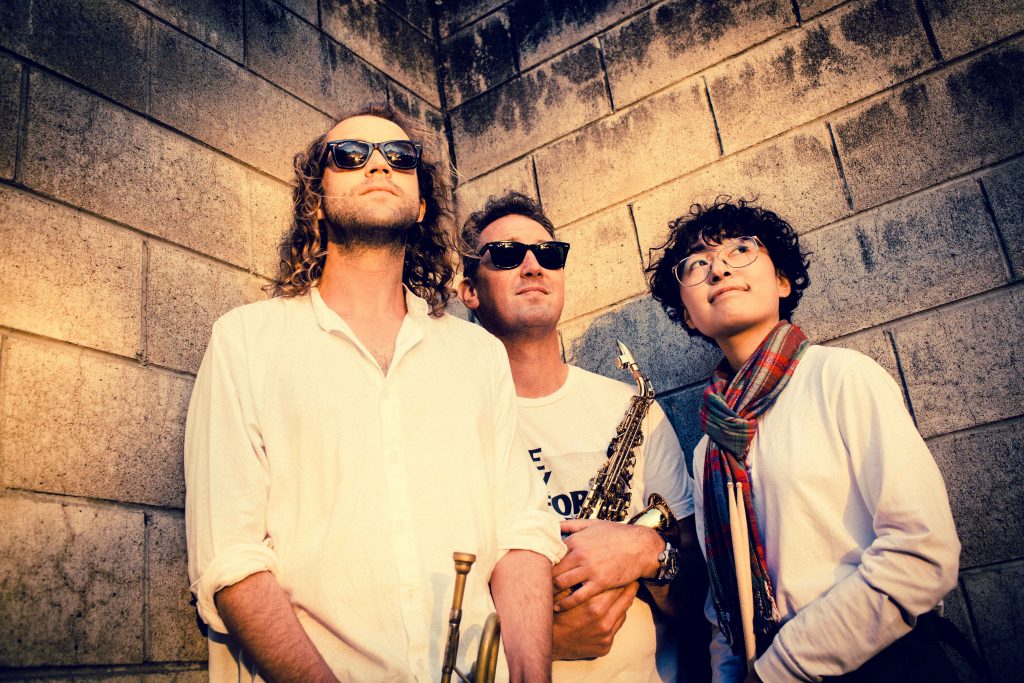 Love Square: drummer Karen Hu joining Hopetoun Brown and Supergroove sax player Nick, and Carnivorous Plant Society's horn player and pianist Finn.
Love Square shapes its sets with a range of global influences, from Ethiopian jazz to the music of the Caribbean. Scholes and Atkinson takes turn composing and selecting tunes for the trio to play and during live shows it can be a merry-go-round at the keyboards.
"Finn is an outstanding pianist and it's always a thrill to see and hear him light up the grand piano that graces the Leigh Sawmill stage," Nick says.
Other instruments that will be gainfully employed include trumpets, saxophones, a "warm and fizzing" Juno 106 synthesiser and a vintage Rhodes electric piano, just like the one played by Ray Charles.
---
Rough Town 13th November, 2021. 7:30 p.m.
Postponed due to Covid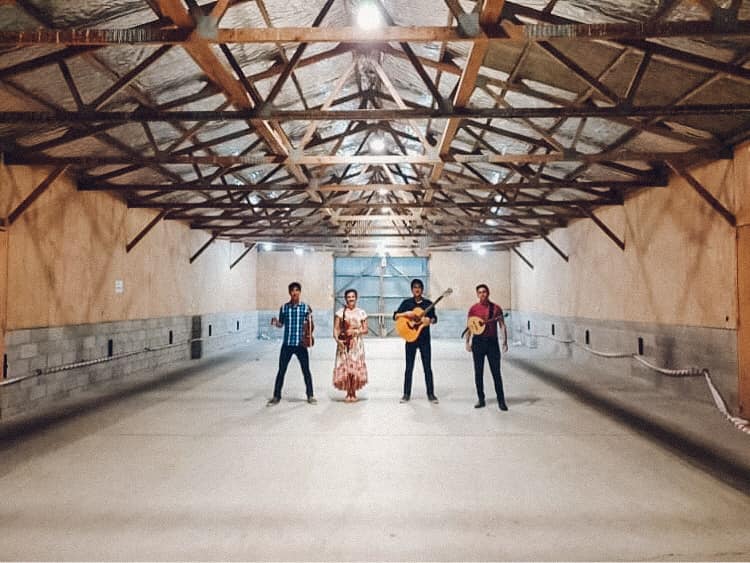 Comprised of multi-instrumentalists Tim Chia, Caleb Chia, Adam Ogle and Emily Roughton, these musicians are well known in the New Zealand trad scene. They grew up playing music together socially and over the years have absorbed tutoring provided by international guests associated with the NZ Gaidhealtachd, Celticanz, the Auckland Folk Festival and Ceol Aneas. They are multi-award winning musicians and continue to perform in various bands around NZ.
Both fiddle players are previous winners of the Waipu Scottish Fiddle competition, Tim being the fiddle champion in 2016 and Emily in 2012 and 2013, and have performed with the Aotea Youth Symphony, Auckland and Districts Pipe Band and City of Auckland Pipe Band (Tim), Northland Sinfonia, Whangārei Theatre Company and at the Edinburgh Fringe Festival with Fiddlelore (Emily). Tim has also competed in the Grade One International Piping Championships in Glasgow.
Adam has toured extensively with the Indian Ink Theatre Company throughout Australia, India and Canada and was the in-house musician for the Basement Theatre in Auckland City. He recently undertook the lead role in Peach Productions' Auckland based performance of Once the musical. Caleb is an in-demand guitarist and has performed with (amongst others) the Chias, Shimna's List, Project Albatross, OrigiNZ and at the Festival Interceltique de Lorient. He also attended the South Sligo Summer School of Traditional Irish Music. All members of the band have performed in festivals, such as Prana, Wellyfest, the Auckland Arts Festival and in various TV programmes and recordings.
They have now joined forces to explore a fresh and vibrant side of the music they have always loved. They love to get the party started!
---
A Venue for House Concerts
Admission by invitation, for tickets please email Wayne & Paula
We're pleased to offer our home to present live music in Te Pahū. As well as concerts we've also enjoyed theatre performances and art exhibitions.
We've been entertained by a wide range of musical styles – and been wowed by the amazing skills and musicality of the travelling minstrals.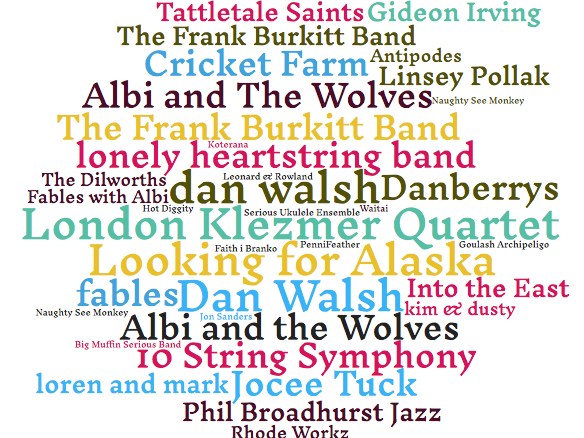 It's the home of Sylvia's Toaster ukulele band, and practices are held here most Wednesdays.
When not in use for performances the room is our lounge – however it was built for use as a small theatre, music room and library. There are good acoustics by way of its shape and use of irregular sized timber, and shelves of books. There's a projector and stage lights. Seating is casual – lounge suites, chairs, some old theatre seats, beanbags and carpets.
Audience size has ranged from about 15 to over 80. Entrance is by donation – all proceeds go to the performers.
There is a housetruck, small caravan and room available for accomodation.
Admission by invitation, for tickets please email Wayne & Paula
Here are flyers and photos from some of the shows
Enquiries to Wayne & Paula
SaveSaveSaveSaveSaveSaveSaveSaveSaveSaveSaveSaveSaveSaveSaveSaveSaveSaveSaveSave
SaveSaveSaveSave
SaveSave
SaveSave
SaveSave
SaveSave
SaveSave
SaveSave
SaveSave
SaveSave
SaveSave
SaveSave
SaveSave
SaveSave
SaveSave
SaveSave
SaveSave
SaveSave
SaveSave
SaveSave
SaveSave
SaveSave
SaveSave
SaveSave
SaveSave
SaveSave
Save