Next Concerts:
Adam McGrath Thursday, 2nd May, 2019. 7:30 p.m.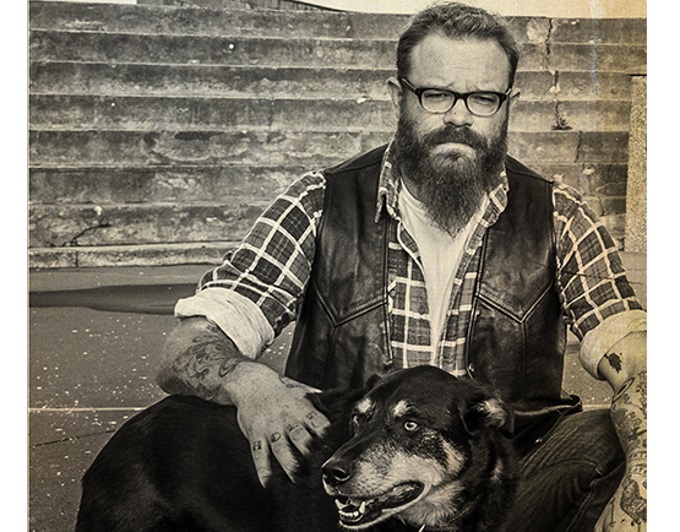 Adam McGrath is a folk singer stationed in Port Lyttelton. He travels the state highways and byways of New Zealand and parts beyond, slinging songs and offering up low rent barroom philosophy. He hopes for the best, prepares for the worst and believes in the poetry of Smokey Robinson and the Miracles and the fury of word on the page. He lives alone, cooks infrequently and is scared of flags that blow to the right. He is happiest in front of a jukebox as the call for last drinks is given. His songs have gathered a clutch of good reviews in NZ and overseas, he's been nominated for a couple of serious music awards (including the Apra Silver Scroll), Graham Reid from the NZ herald called him 'NZ's toughest minded songwriter' and Barry Saunders from The Warratahs simply described him as "The Truth".
With The Eastern and solo he has shared stages with and opened for Fleetwood Mac, Steve Earle, Old Crow Medicine Show, Jimmy Barnes and many more. His song 'Hope and Wire' became the inspiration for the tv3 drama series 'Hope and Wire' directed by Gaylene Preston.
Although the gathering of such plaudits makes him blush behind his rapidly graying beard, McGrath is very thankful and hopes that in someway this might help him in continuing to pay his rent through his roundabout stories and admittedly pretty crappy guitar playing.
---
Katie Martucci with Mark Mazengarb & Jess Hindin. Thursday 6th June, 2019.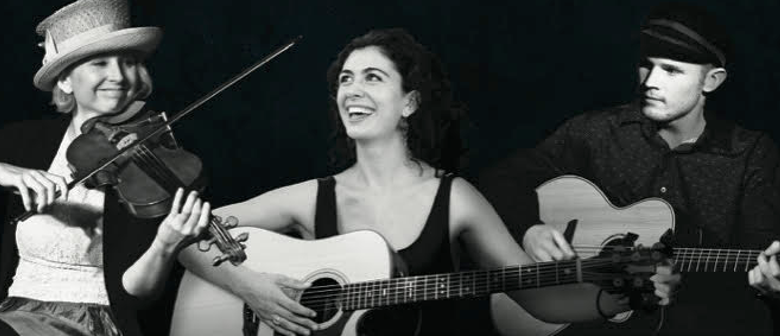 All the way from New York, don't miss Katie Martucci on her brief tour of New Zealand! Joined by renowned NZ musicians Mark Mazengarb (Guitar) & Jessica Hindin (Violin), this will be a night of world class swing, old time and gyspy jazz music.
If you like Norah Jones, Django Reinhardt, Swing or Old Time music – you'll love this show!
Hailing from the rich musical history of the Catskill Mountains in New York State, Katie Martucci grew up singing and playing fiddle and guitar. The daughter of a jazz pianist, she began performing with her father at a young age. By the first grade, she was writing her own songs and playing for tips. Her musical journeys led her to the Ashokan Western and Swing Week Fiddle & Dance Camp, vocal lessons with Laurel Masse of Manhattan Transfer, a brief stint of collegiate acapella at Skidmore College and ultimately, to the New England Conservatory. While at NEC, Katie studied voice, fiddle and songwriting in the Contemporary Improvisation Department, and had the opportunity to study with Dominique Eade, Ran Blake, Hankus Netsky, Carla Kihlstedt, and Eden MacAdam-Somer.
Mark Mazengarb is a kiwi guitarist who recently spent 7 years touring the USA full-time with American guitarist and singer Loren Barrigar. Mark has performed with many other world class musicians, including Tommy Emmanuel and Frank Vignola.
Jessica Hindin is one of New Zealand's most sought after violinists for her versatility and virtuosity. Classically trained, she has performed with the Auckland Philharmonia Orchestra but is also renowned for her superb improvisation – reminiscent of the great Stéphane Grappelli.
You, Me, Everybody. Saturday, 12th October, 2019.
Rhodeworks, Nat Torrington & Kim Bonnington.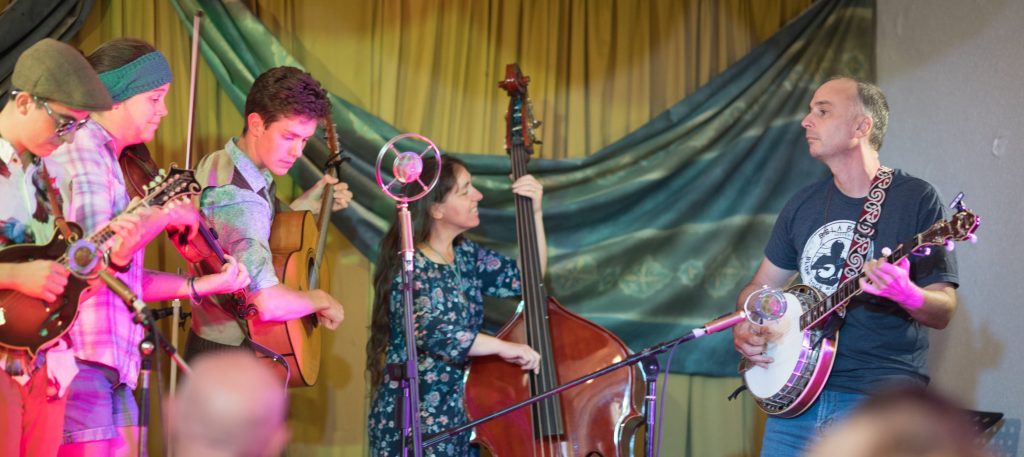 ---
James Bar Bowen. Friday, 29th November, 2019.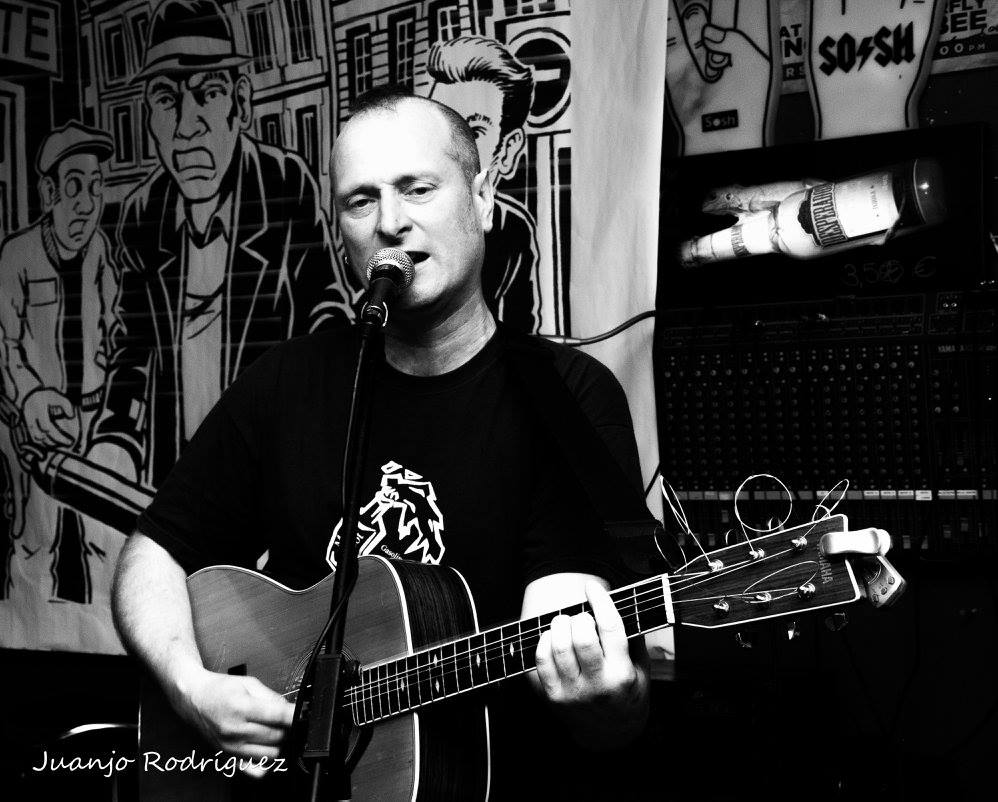 Acoustic folk-punk singer songwriter
Original songs to make you laugh, cry and rage
I am an acoustic folk-punk singer-songwriter, guitarist and story-teller from the North of England. I have performed my songs all over the world. I play mostly my own self-penned songs, and also run songwriting and performance workshops. As a political songwriter, I engage with many big political issues (migration, racism, climate change, gentrification, economic injustice) as well as more personal and individual perspectives on life, love and language. I perform with passion, humour, fury and a wry smile, always seeking to engage audiences old and new with what are essentially original and varied folksongs performed with a punk rock attitude.
---
Rosie, Richie with Vanessa McGowan. Thursday, 30th January, 2020.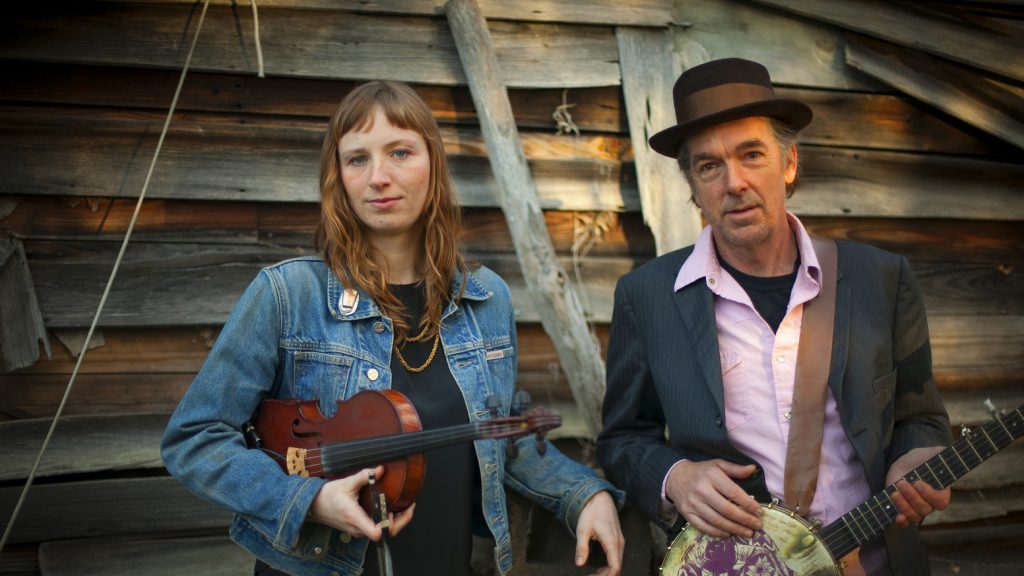 Richie Stearns (the Horse Flies) and Rosie Newton (the Duhks) are a dynamic duo performing music rooted in the Americana tradition. With their memorable original songs and entrancing, nostalgic harmonies, Richie and Rosie take the fiddle/banjo combination to new levels as they continue to expand the boundaries of tradition.
Before joining forces, Richie earned himself a name with genre-bending band the Horse Flies and collaborations with Natalie Merchant and Donna the Buffalo. Having performed internationally with legends like Bela Fleck, Pete Seeger, David Byrne, Billy Bragg & Wilco, and Joan Baez, his career spans decades. When their paths crossed in the Ithaca old-time scene during Rosie's freshman year, Richie & Rosie began touring together as members of the Evil City String Band, and were eventually drawn to pursue this more intimate duo project. Richie and Rosie blend traditional and contemporary sounds, outrageous punk banjo, powerful evocative fiddle with beautiful vocal harmonies. Richie, is an innovator of 5-string banjo much loved for his "mantra-groove spooky-banjo style" Rosie is a ferocious fiddler who's work spans many musical styles.
---
Albi & Zarek. Friday, 14th February, 2020.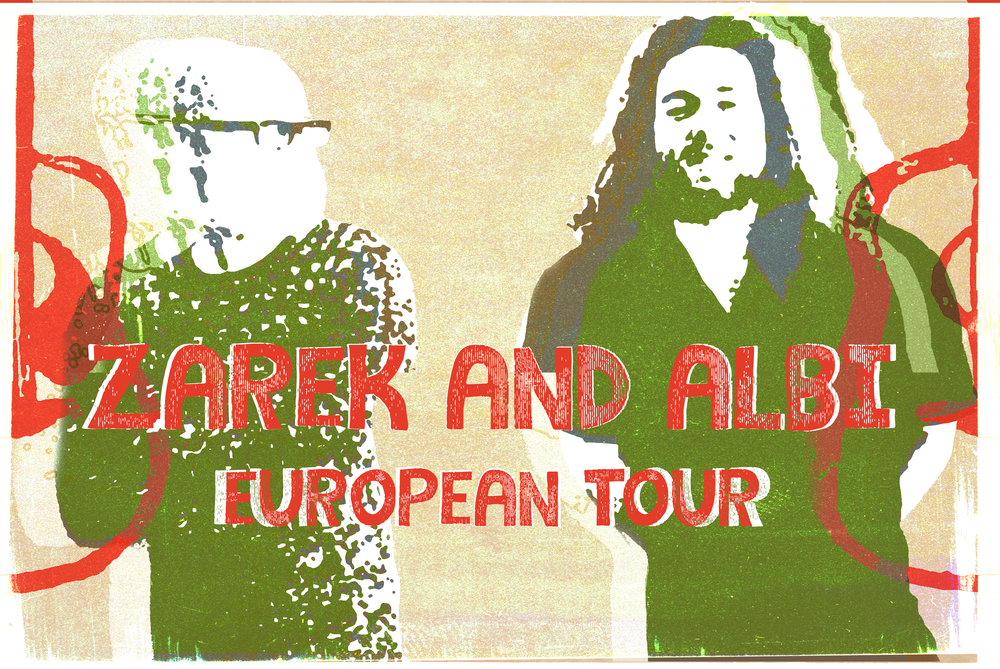 New Zealand's most entertaining acoustic duo are back to weave through the country with their humour and unique song arrangements. This international act has a foot in both Europe and New Zealand.
Zarek and Albi
Through luck, circumstance and perhaps even destiny Zarek Silberschmidt and Chris Dent (Albi) came together one evening in a back water Irish bar to play music for the first time and since that moment the duo has taken New Zealand by storm and has even ventured to Germany, Switzerland, Wales and England.
Zarek's unwavering determination to perfect various art forms of guitar and Albi's soul filled and emotive vocals are what this act is built on. But it's the sheer diversity of their sets and the energy that goes into each performance that is what makes this acoustic duo stand out.
---
A Venue for House Concerts
Admission by invitation, for tickets please email Wayne & Paula
We're pleased to offer our home to present live music in Te Pahu. As well as concerts we've also enjoyed theatre performances and art exhibitions.
We've been entertained by a wide range of musical styles – and been wowed by the amazing skills and musicality of the travelling minstrals.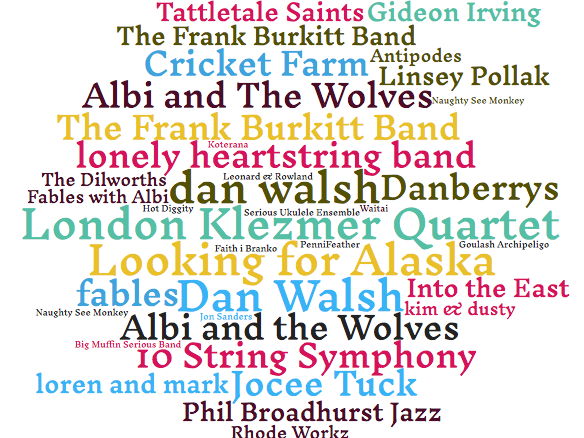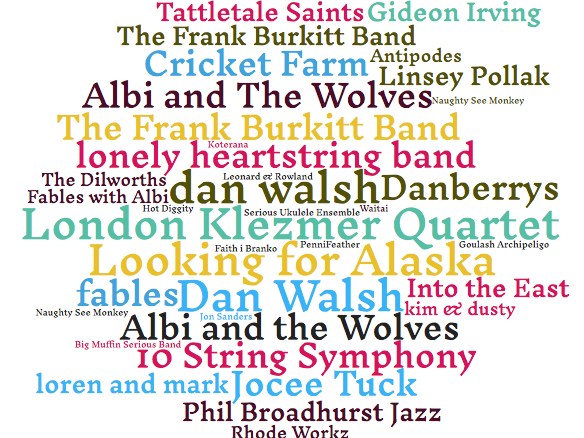 It's the home of Sylvia's Toaster ukulele band, and practices are held here most Wednesdays.
When not in use for performances the room is our lounge – however it was built for use as a small theatre, music room and library. There are good acoustics by way of its shape and use of irregular sized timber, and shelves of books. There's a projector and stage lights. Seating is casual – lounge suites, chairs, some old theatre seats, beanbags and carpets.
Audience size has ranged from about 15 to over 80. Entrance is by donation – all proceeds go to the performers.
There is a housetruck, small caravan and room available for accomodation.
Admission by invitation, for tickets please email Wayne & Paula
Here are flyers and photos from some of the shows
Enquiries to Wayne & Paula
SaveSaveSaveSaveSaveSaveSaveSaveSaveSaveSaveSaveSaveSaveSaveSaveSaveSaveSaveSave
SaveSaveSaveSave
SaveSave
SaveSave
SaveSave
SaveSave
SaveSave
SaveSave
SaveSave
SaveSave
SaveSave
SaveSave
SaveSave
SaveSave
SaveSave
SaveSave
SaveSave
SaveSave
SaveSave
SaveSave
SaveSave
SaveSave
SaveSave
SaveSave
SaveSave
SaveSave
Save