Next Concerts:
Tattletale Saints Thursday, 6th December. 7:30 p.m.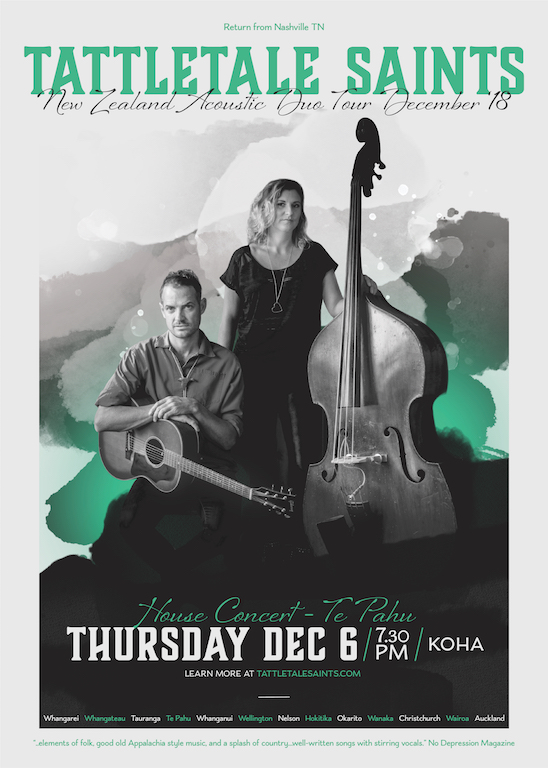 Formed in New Zealand and currently based in Nashville, Cy and Vanessa are back in NZ touring the country, with a very welcome return to the Sound Lounge.
"Beautiful organic folk songs…shimmers like an Indian summer afternoon…their knife edge still hews to folk's clarion call to challenge injustice, and it still cuts to the bone." 


Acoustic Guitar Magazine
"Sensitively understated folk and subtle simplicity…songs as memorable, lyrically considered and melodically engaging as many of Paul Simon's…a very emotionally engaging album"
Graham Reid, elsewhere.co.nz
---
The Young Folk Wednesday, 30th January, 2019. 7:30 p.m.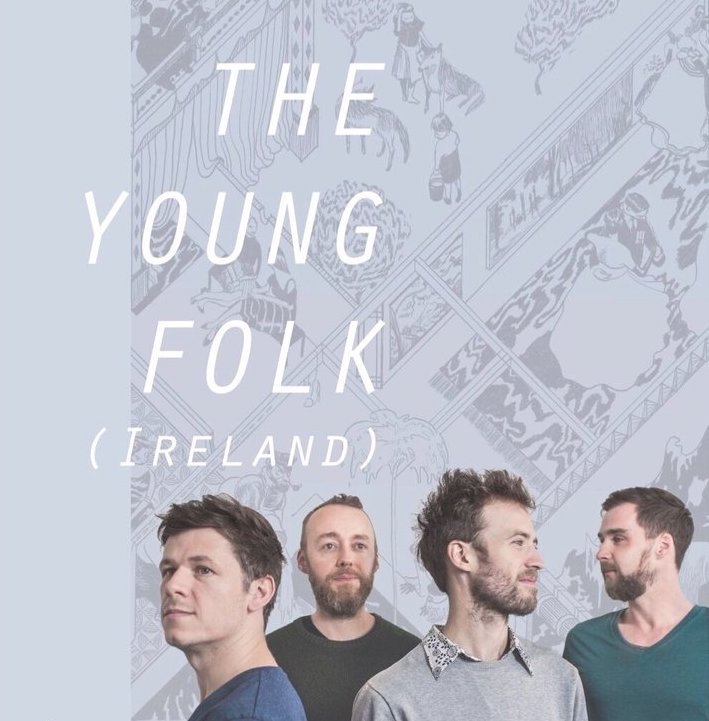 Irish indie folk-pop outfit whose warm and homely music reflects on the charm and romance of everyday life.
"This is an accomplished musical aggregate that join the microdots between Noah & The Whale and old Greenwich Village Kweskin Jug Band. This is folk in Cuban heels." Eamon Carr – Irelands Evening Herald
Pause Musicale, France: "Intoxicating voices, punctuating, warm harmonies that illuminate the horizon of a fiery energy"
Dubliner Magazine labelled them as "a unique prospect" "one of the most promising young Irish bands of recent years , not because of their impressive resume, but because of the raw energy and passion they bring to the stage"
Maverick Magazine UK awarded a four star review calling them "quite simply, one of the most promising young bands to come out of Ireland in several decades, and this debut album is a fantastic calling card and opening gambit for the four lads"
---
The Frank Burkitt Band Saturday, 2nd March, 2019. 7:30 p.m.
"A set with the band is like a trip through the top shelf of the best liquor cabinet – all malt whisky, moonshine and sunlight…a tight-knit ensemble of power and delicacy and a rare treat."
Shannon Beynan – stuff.co.nz.
---
Himmlerland – Thursday, April 18th, 2019. 7:30p.m.
HIMMERLAND is a Danish band inspired by the exciting and very varied cultures of five experienced musicians living in Denmark. It's new music from Scandinavia across styles, cultures and frontiers!"Himmerland were hot, they knew what they were doing and they did it very well!" – "Life with a Blackdog", Canberra, Australia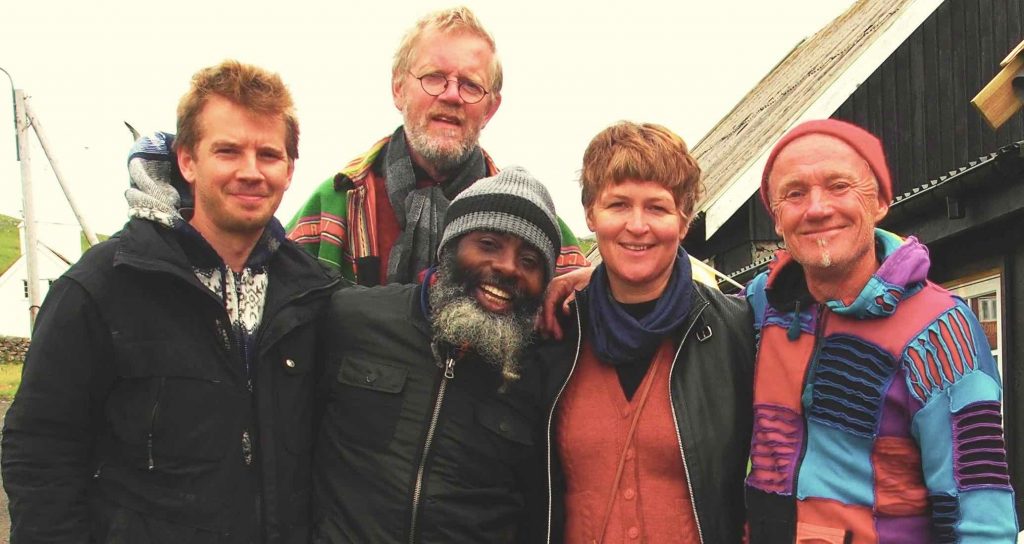 Band Members
Ditte Fromseier: Violin, vocal
Eskil Romme: Saxophone
Ayi Solomon: Percussion
Sigurd Hockings: Guitar
Andrzej: Electric bass guitar
---
A Venue for House Concerts
We're pleased to offer our home to present live music in Te Pahu. As well as concerts we've also enjoyed theatre performances and art exhibitions.
We've been entertained by a wide range of musical styles – and been wowed by the amazing skills and musicality of the travelling minstrals.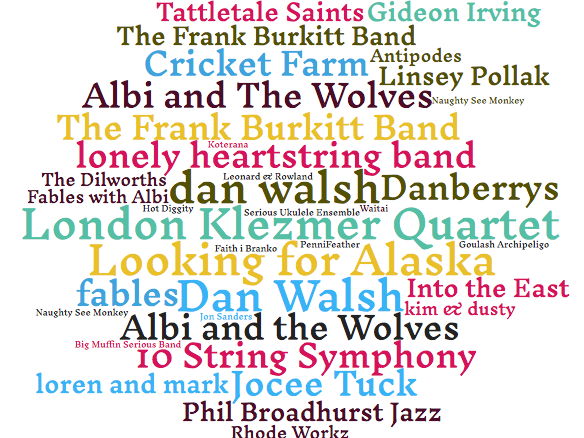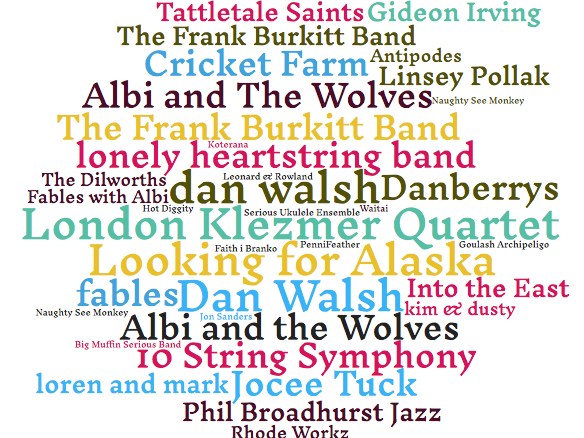 It's the home of Sylvia's Toaster ukulele band, and practices are held here most Wednesdays.
When not in use for performances the room is our lounge – however it was built for use as a small theatre, music room and library. There are good acoustics by way of its shape and use of irregular sized timber, and shelves of books. There's a projector and stage lights. Seating is casual – lounge suites, chairs, some old theatre seats, beanbags and carpets.
Audience size has ranged from about 15 to over 80. Entrance is by donation – all proceeds go to the performers.
There is a housetruck, small caravan and room available for accomodation.
Enquiries to Wayne & Paula
Here are flyers and photos from some of the shows
Enquiries to Wayne & Paula
SaveSaveSaveSaveSaveSaveSaveSaveSaveSaveSaveSaveSaveSaveSaveSaveSaveSaveSaveSave
SaveSaveSaveSave
SaveSave
SaveSave
SaveSave
SaveSave
SaveSave
SaveSave
SaveSave
SaveSave
SaveSave
SaveSave
SaveSave
SaveSave
SaveSave
SaveSave
SaveSave
SaveSave
SaveSave
SaveSave
SaveSave
SaveSave
SaveSave
SaveSave
SaveSave
SaveSave
SaveSave
SaveSave
SaveSave
SaveSave
SaveSave
SaveSave
SaveSave
SaveSave
SaveSave
SaveSave
SaveSave
SaveSave
SaveSave
SaveSave
SaveSave
SaveSave
SaveSave
SaveSave
SaveSave
SaveSave
SaveSaveSaveSave
SaveSave
SaveSave
SaveSave
SaveSave
SaveSave
SaveSave