---
Jon Sanders – Tenalach Saturday, 9th December, 2023. 7:30 p.m.
NZ/Ireland based guitar bouzouki uke player Jon Sanders returns to New Zealand with a free flowing nufolk music band featuring accordion, clarinet and singing, in a show called Tenalach.
Tenalach is an old Irish term which describes a state of deep connection with the land, water and air that allows us to hear the earth sing. The music is sometimes Celtic in feel, sometimes contemporary and written over the last 4 years. Creating these soundscapes with Jon will be his daughter Jenny OS who sings and heralds from west Kerry, Hannah Wiskari Griffiths on clarinet/sax (who set up the NZ branch of the Ethno world music project) and Sophia Bidwell from Christchurch on piano accordion. Sophia is a prolific session player and music teacher in Canterbury and beyond.
The Tenalach project represents an invitation to reconnect with nature on a deeper level, in a world increasingly controlled by technologies and their limited binary outcome. Already recognised for his "deeply meditative, impishly playful, quantum leaping" style, Jon says these new soundscapes and original songs feature aspects of contemporary life clearly mirrored in the balance of natural ecosystems.
"This is an invocation to spend time in the natural environment, away from the digital machine and to reconnect on a deeper non- intrusive level", he says.
More details at www.jon-sanders.com, Spotify Jon Sanders, Facebook Jon Sanders Music.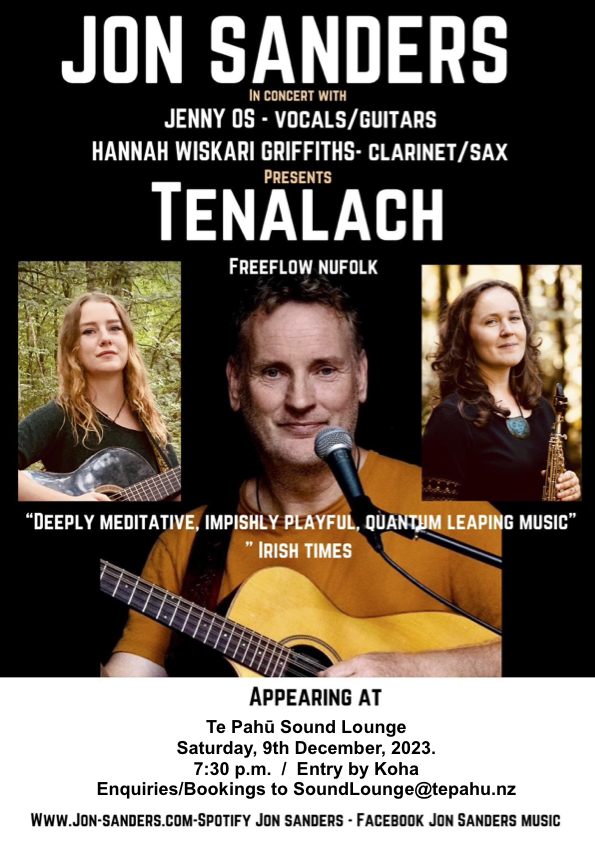 ---
Dan Walsh Thursday, 11th January, 2024. 7:30 p.m.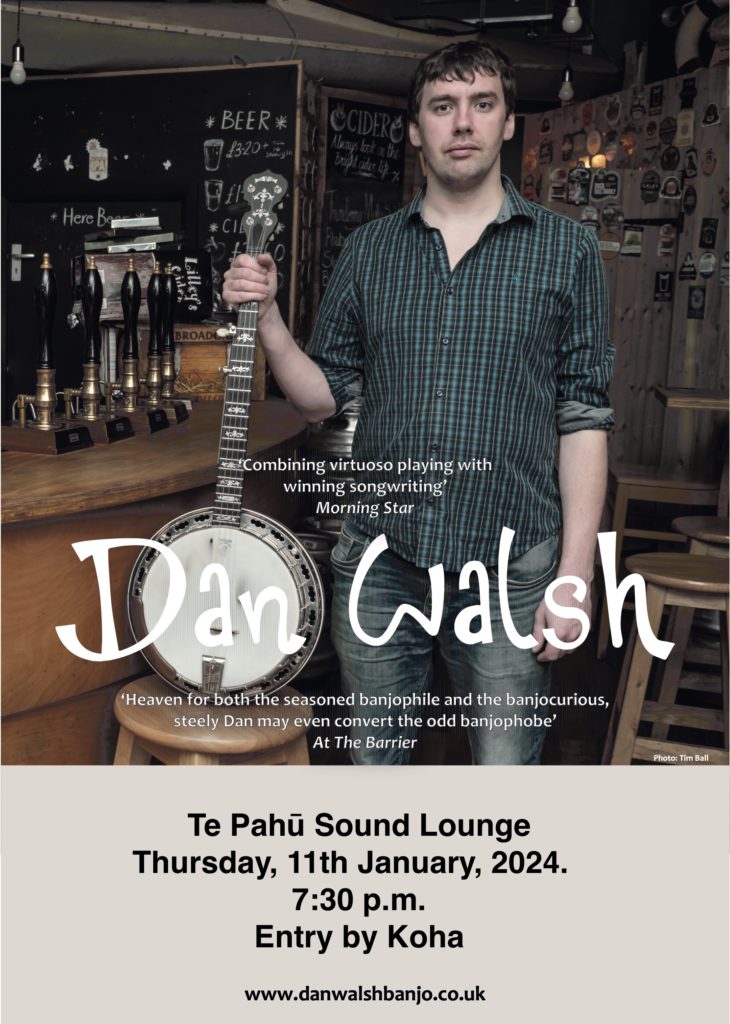 BBC Folk Awards Best Musician nominee Dan Walsh combines 'virtuoso playing and winning songwriting' (MORNING STAR). Describing what Dan does is no easy task but at the heart of it is British, Irish and American folk music delivered with a healthy dose of funky grooves – all performed with his unique and dazzling take on clawhammer style banjo helping to challenge all preconceptions about the instrument. Add to all that poignant songs, astonishing musical departures and lively humour and the result is a truly memorable live show which has wowed audiences across the world from intimate seated rooms to huge dancing crowds in festival fields.
The real deal, a demon picker – Uncut
Absolutely terrific – Mark Radcliffe, BBC Radio 2
Eclectically inspired and consistently brilliant – Froots
---
Sonia Wilson & Nigel Gavin 20 Jan, 2024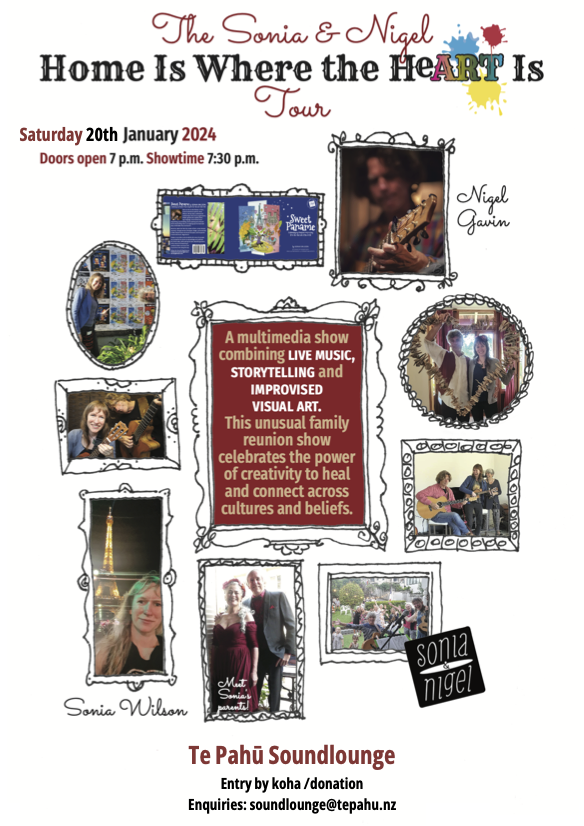 Sonia and Nigel are a multi-cultural acoustic duo featuring French-American Paris-born Sonia Wilson on vocals & ukulele and Kiwi-American virtuoso musician Nigel Gavin on 7-string guitar. After meeting and playing together for the first time at the Whare Flat Folk festival in Dunedin during Sonia's first visit to New Zealand on a solo round-the-world trip in December 2014, the pair have since become a well-loved duo in the New Zealand folk music scene. They weave French, Kiwi and American songs with their own original compositions and inspiration from their travels around the world.
"Sonia and Nigel absolutely wowed us with their beautiful singing and guitar/ukulele playing. They are very polished." John Collings
---
Mark, Jess, Katie 8 Feb, 2024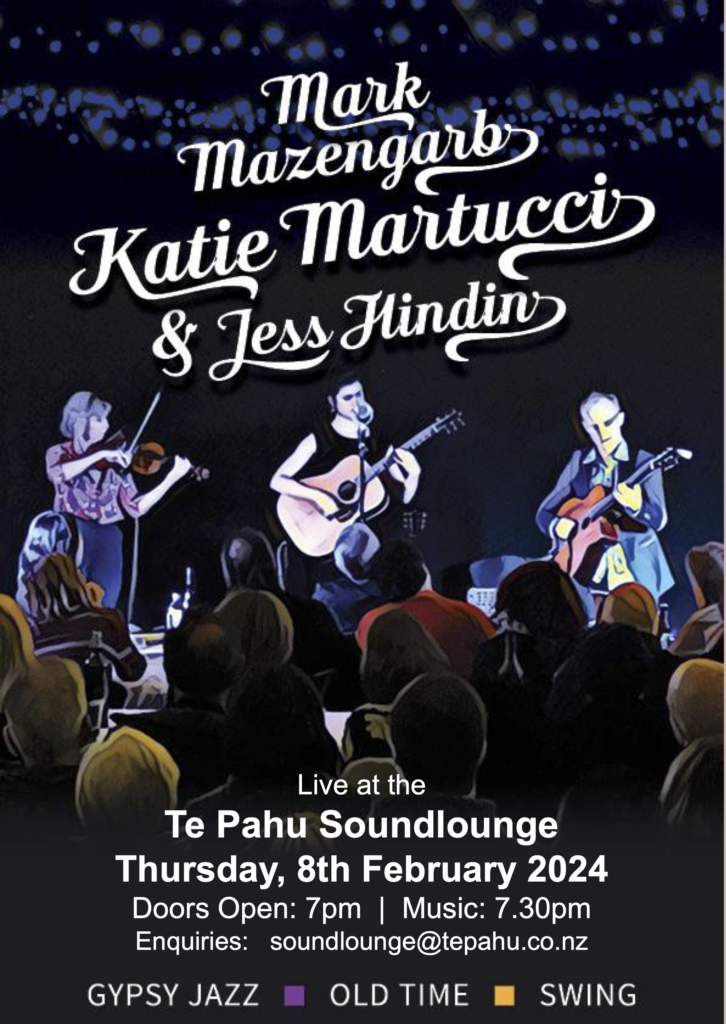 ---
Craig Denham & Isabelle 8 Mar, 2024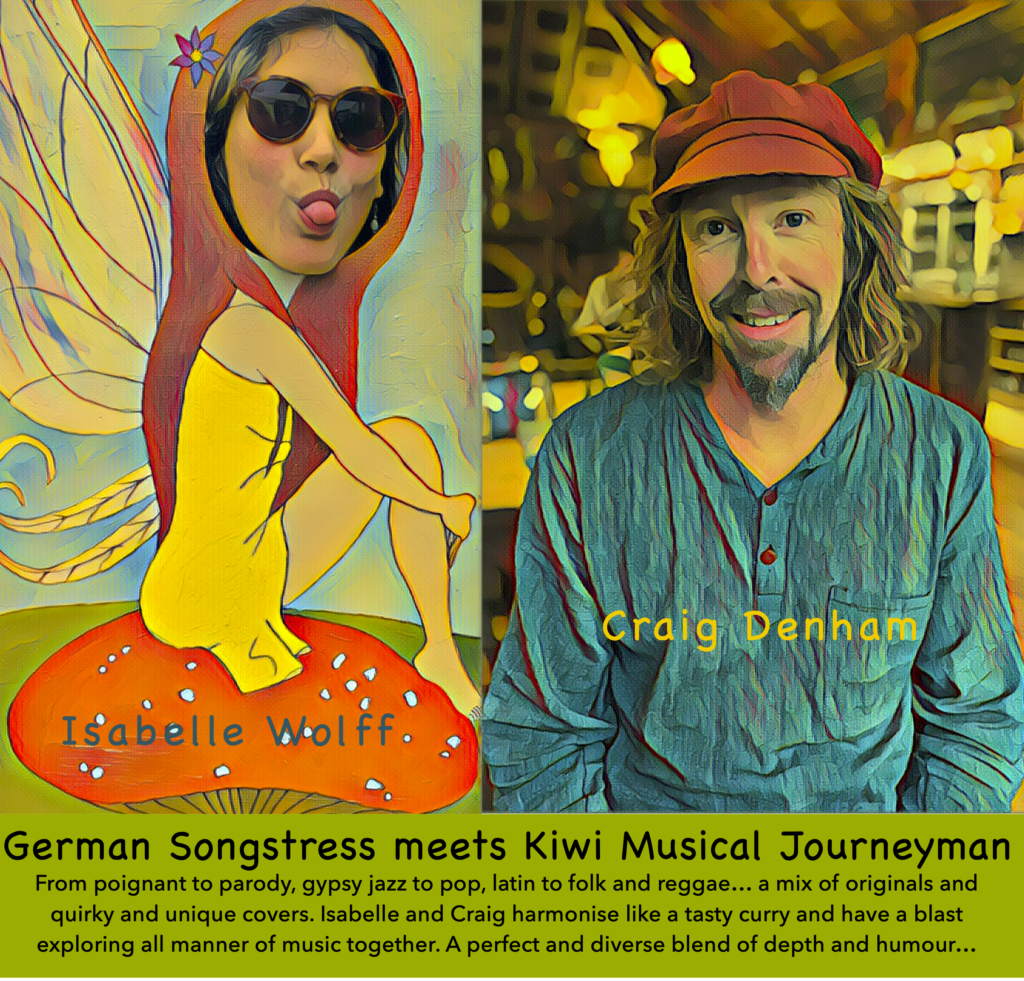 ---
Carnivorous Plant Society Saturday, 20th April, 2024. 7:30 p.m.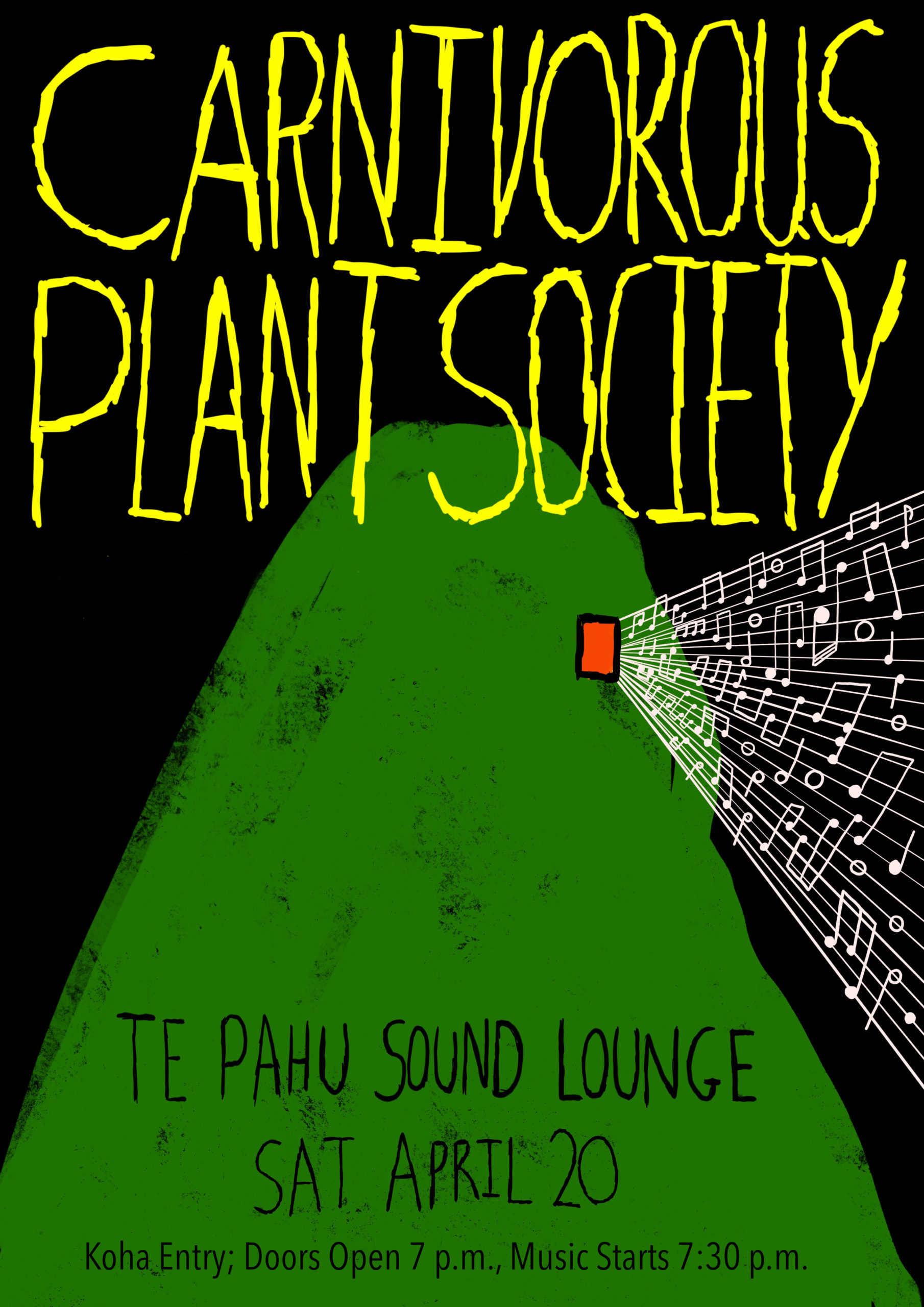 ---
Chrissy & Peter. May
---
---
A Venue for House Concerts
Admission by invitation, for tickets please email Wayne & Paula
We're pleased to offer our home to present live music in Te Pahū. As well as concerts we've also enjoyed theatre performances and art exhibitions.
We've been entertained by a wide range of musical styles – and been wowed by the amazing skills and musicality of the travelling minstrals.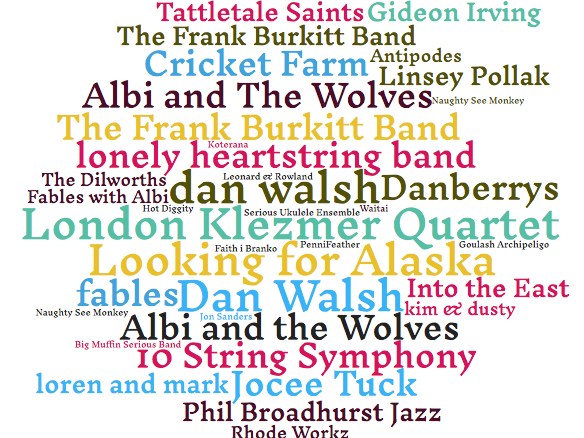 It's the home of Sylvia's Toaster ukulele band, and practices are held here most Wednesdays.
When not in use for performances the room is our lounge – however it was built for use as a small theatre, music room and library. There are good acoustics by way of its shape and use of irregular sized timber, and shelves of books. There's a projector and stage lights. Seating is casual – lounge suites, chairs, some old theatre seats, beanbags and carpets.
Audience size has ranged from about 15 to over 80. Entrance is by donation – all proceeds go to the performers.
There is a housetruck, small caravan and room available for accomodation.
Admission by invitation, for tickets please email Wayne & Paula
Here are flyers and photos from some of the shows
Enquiries to Wayne & Paula
SaveSaveSaveSaveSaveSaveSaveSaveSaveSaveSaveSaveSaveSaveSaveSaveSaveSaveSaveSave
SaveSaveSaveSave
SaveSave
SaveSave
SaveSave
SaveSave
SaveSave
SaveSave
SaveSave
SaveSave
SaveSave
SaveSave
SaveSave
SaveSave
SaveSave
SaveSave
SaveSave
SaveSave
SaveSave
SaveSave
SaveSave
SaveSave
SaveSave
SaveSave
SaveSave
SaveSave
Save