Next Concerts:
Krissy, Adam & Peter Saturday, 31st August, 2019. 7:30 p.m.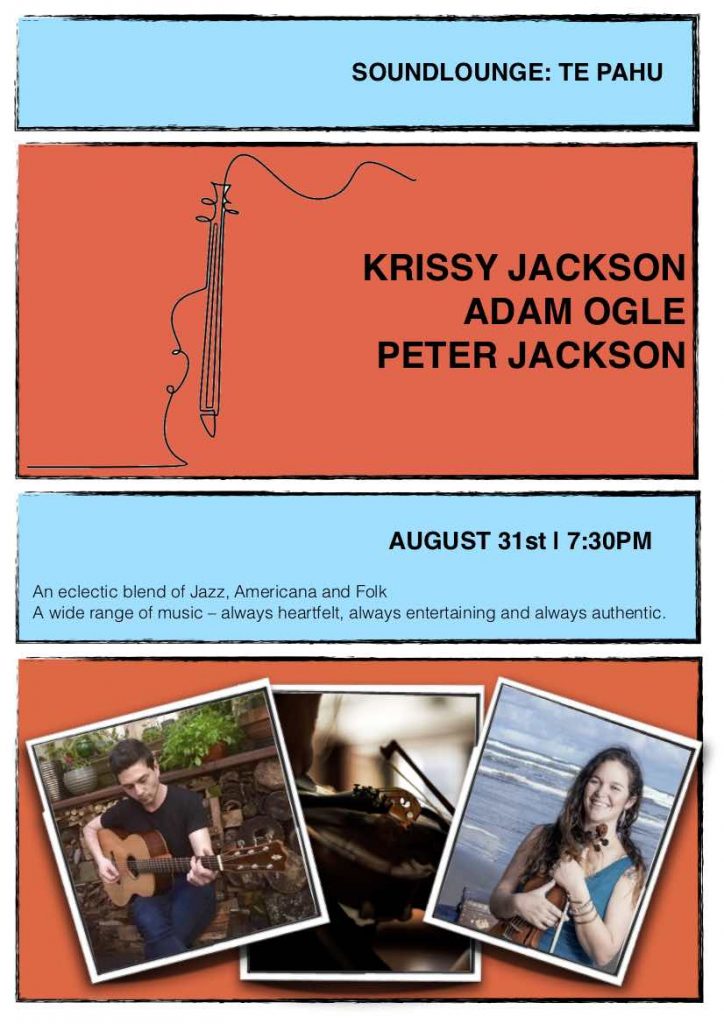 An eclectic blend of Jazz, Americana and Folk
A wide range of music – always heartfelt, always entertaining and always authentic.
---
Fables Saturday, 14th September, 2019.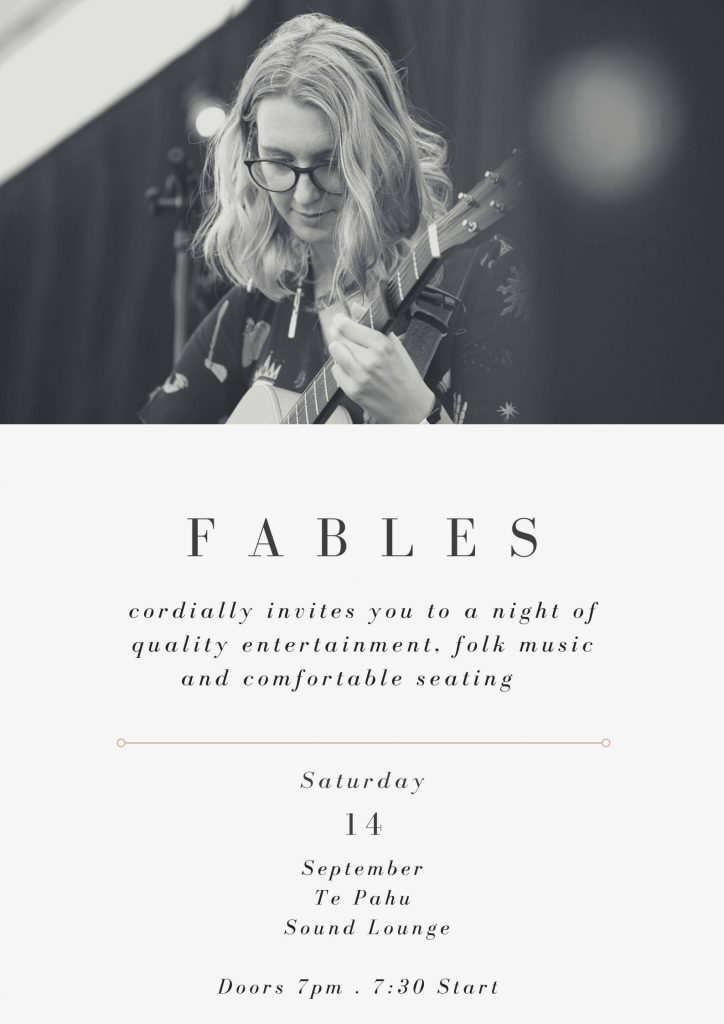 West Auckland Folk Band Fables produce a gentle and heartfelt indie-folk sound which could warm even the coldest of hearts. Jess Bailey's childhood was spent on twenty-one acres of land in the outskirts of Auckland. She was taught by the Mackenzie Hills of the south Kaipara, dredged in the waters of Muriwai Beach then hung out to dry in the plum trees at home. This imagery is littered throughout the bands wistful lyrics and authentic songs. The small ensemble has shared the stage with modern folk notables Great North, The Remarkables, Chris Preistley and Nadia Reid,with performances at the home of Auckland folk, The Bunker. Jess Bailey's velveteen voice intermingled with a collection of strings and other harmonies should find you quite at home.
" One of New Zealand's finest folk musicians." Matthew Crawley
---
Tanya Batt – Mary Bumby's Hive of Story Saturday, 28th September, 2019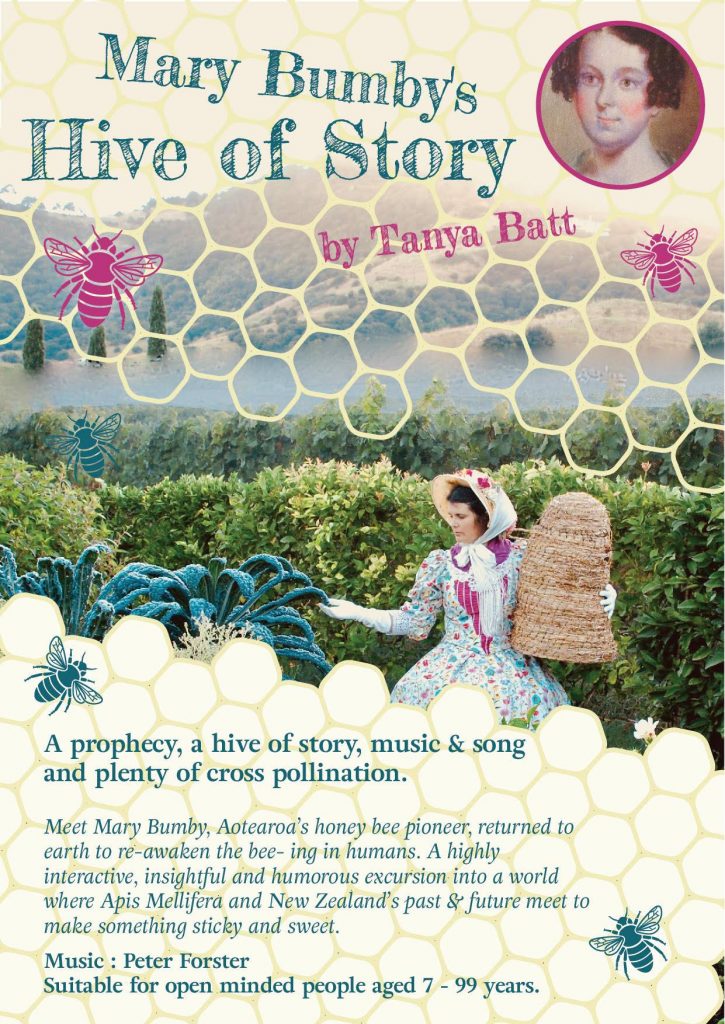 ---
You, Me, Everybody Saturday, 12th October, 2019.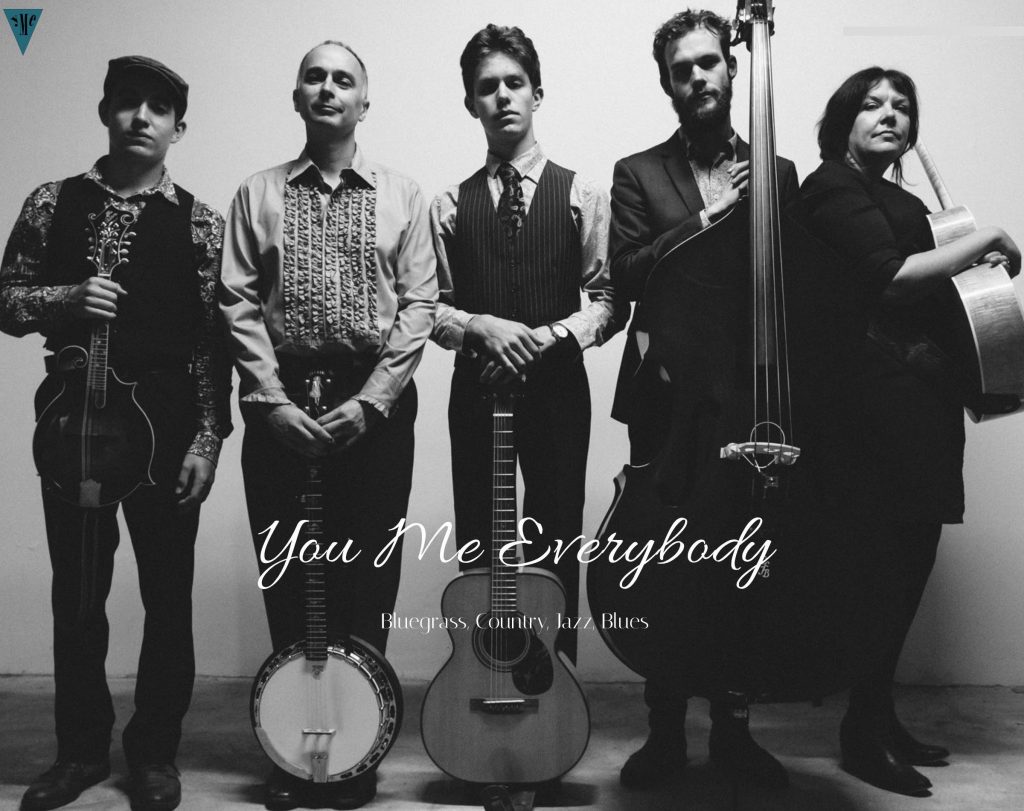 You, Me, Everybody is a celebration of allowing others their moment to shine, the virtuosity of the individual and the camaraderie of coming together in a musical moment. Taking their inspiration from a range of musical styles, YME start at bluegrass, weaving jazz, country and blues to create a dynamic sound that celebrates the best of Americana.
Their backgrounds are as diverse as their ages and musical styles. Brothers Laurence and Sam Frangos-Rhodes are best known for their contributions to family band, RhodeWorks.
Laurence not only plays but builds beautiful guitars and his songwriting crosses boundaries of effortless but mature in the same breath.
Sam oozes musicality; he'll pick up a mandolin, fiddle or double bass in a nonchalant manner but his talent quietly shatters the illusion of youth.
Nat Torkington is the resident banjo player for the Pipi Pickers. He is constantly pushing his own and his banjo's boundaries while also encouraging other musicians to explore and challenge the bluegrass form.
James Geluk is a graduate of the NZ School of Music and most recently won a Tui for the Best NZ folk album for his work with the Frank Burkitt Band. A bass player who brings his jazz education to bluegrass, an audience member once declared James' fingers to be like spiders as they travelled their way around his bass.
Kim Bonnington has a heart of pure country. She's as comfortable at the centre of stage as she is as a backing vocalist and is known for her work as one half of Kim and Dusty but also for providing harmonies for a range of NZ acts.
Together, YME celebrate the best of the myriad of talents that they possess. You'll hear traditional bluegrass alongside experimental rhythms. Their musicianship will be evident from their control of their instruments as well as their close, soaring harmonies.
---
James Bar Bowen. Friday, 15th November, 2019.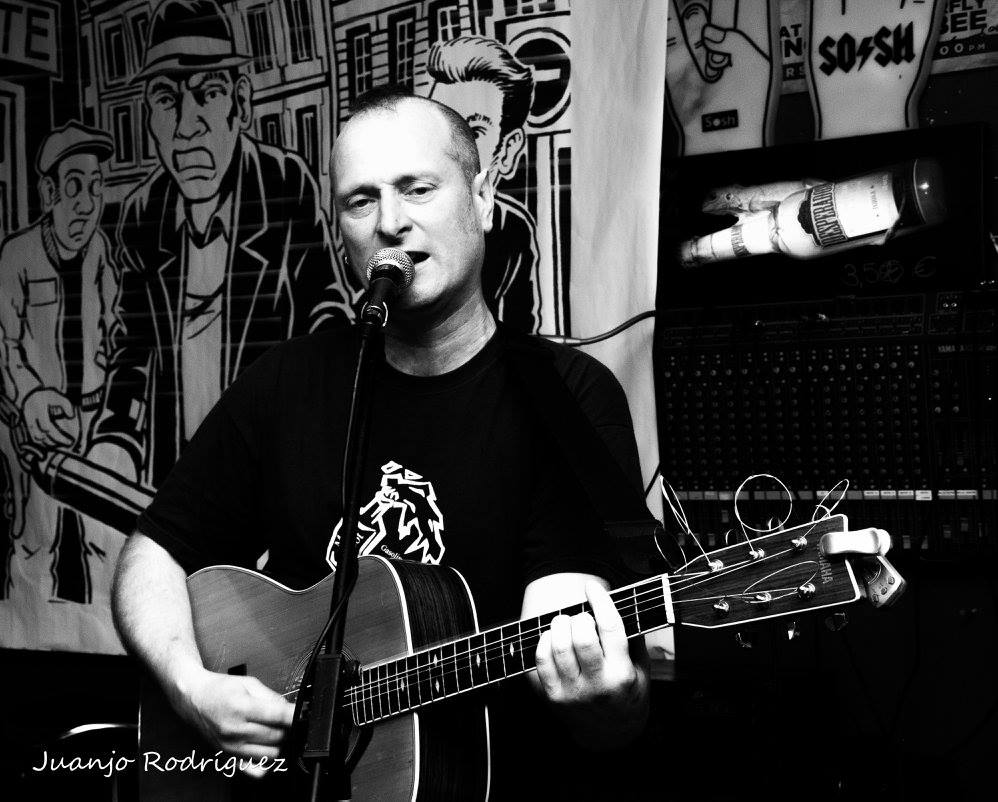 Acoustic folk-punk singer songwriter
Original songs to make you laugh, cry and rage
I am an acoustic folk-punk singer-songwriter, guitarist and story-teller from the North of England. I have performed my songs all over the world. I play mostly my own self-penned songs, and also run songwriting and performance workshops. As a political songwriter, I engage with many big political issues (migration, racism, climate change, gentrification, economic injustice) as well as more personal and individual perspectives on life, love and language. I perform with passion, humour, fury and a wry smile, always seeking to engage audiences old and new with what are essentially original and varied folksongs performed with a punk rock attitude.
---
BB Bowness Thursday 5th December, 2019. 7:30 p.m.
Native New Zealander, Catherine (BB) Bowness started playing the banjo at the age of 12 after hearing a friend play the beverly hillbillies theme song. A few years later, BB received the Frank Winter memorial award at the Auckland Folk Festival allowing her to travel to the USA, where she studied with banjo players Tony Trischka, Alan Munde and Noam Pikelny. In 2009, she became the first banjo player accepted to the New Zealand School of Music, graduating in 2011 with a Bachelor of Music in Jazz Perfomance. BB was selected to attend the 2013 Savannah Acoustic Music Seminar, studying with world-class artists such as Julian Lage, Mike Marshall and Darol Anger. She won first place at the 2015 Freshgrass Banjo Contest and currently keeps busy recording, teaching and performing throughout New England.
---
Rosie, Richie with Vanessa McGowan. Thursday, 30th January, 2020.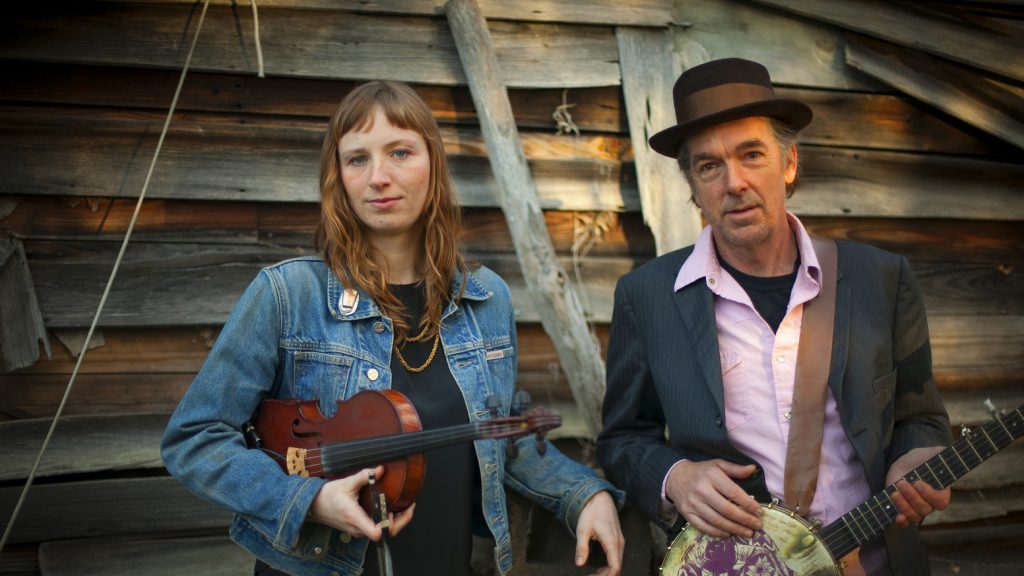 Richie Stearns (the Horse Flies) and Rosie Newton (the Duhks) are a dynamic duo performing music rooted in the Americana tradition. With their memorable original songs and entrancing, nostalgic harmonies, Richie and Rosie take the fiddle/banjo combination to new levels as they continue to expand the boundaries of tradition.
Before joining forces, Richie earned himself a name with genre-bending band the Horse Flies and collaborations with Natalie Merchant and Donna the Buffalo. Having performed internationally with legends like Bela Fleck, Pete Seeger, David Byrne, Billy Bragg & Wilco, and Joan Baez, his career spans decades. When their paths crossed in the Ithaca old-time scene during Rosie's freshman year, Richie & Rosie began touring together as members of the Evil City String Band, and were eventually drawn to pursue this more intimate duo project. Richie and Rosie blend traditional and contemporary sounds, outrageous punk banjo, powerful evocative fiddle with beautiful vocal harmonies. Richie, is an innovator of 5-string banjo much loved for his "mantra-groove spooky-banjo style" Rosie is a ferocious fiddler who's work spans many musical styles.
---
A Venue for House Concerts
Admission by invitation, for tickets please email Wayne & Paula
We're pleased to offer our home to present live music in Te Pahu. As well as concerts we've also enjoyed theatre performances and art exhibitions.
We've been entertained by a wide range of musical styles – and been wowed by the amazing skills and musicality of the travelling minstrals.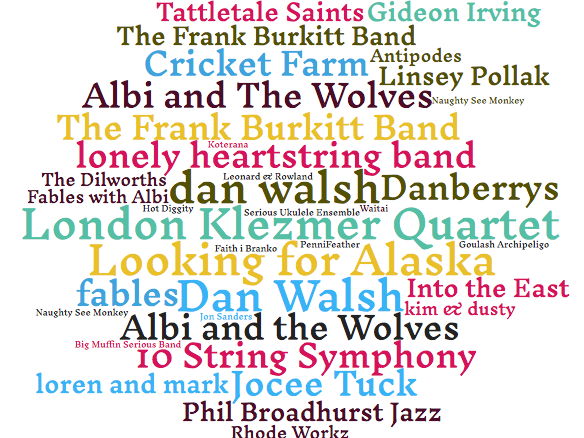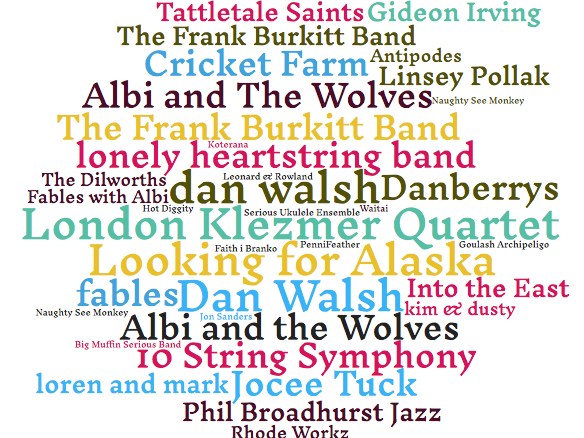 It's the home of Sylvia's Toaster ukulele band, and practices are held here most Wednesdays.
When not in use for performances the room is our lounge – however it was built for use as a small theatre, music room and library. There are good acoustics by way of its shape and use of irregular sized timber, and shelves of books. There's a projector and stage lights. Seating is casual – lounge suites, chairs, some old theatre seats, beanbags and carpets.
Audience size has ranged from about 15 to over 80. Entrance is by donation – all proceeds go to the performers.
There is a housetruck, small caravan and room available for accomodation.
Admission by invitation, for tickets please email Wayne & Paula
Here are flyers and photos from some of the shows
Enquiries to Wayne & Paula
SaveSaveSaveSaveSaveSaveSaveSaveSaveSaveSaveSaveSaveSaveSaveSaveSaveSaveSaveSave
SaveSaveSaveSave
SaveSave
SaveSave
SaveSave
SaveSave
SaveSave
SaveSave
SaveSave
SaveSave
SaveSave
SaveSave
SaveSave
SaveSave
SaveSave
SaveSave
SaveSave
SaveSave
SaveSave
SaveSave
SaveSave
SaveSave
SaveSave
SaveSave
SaveSave
SaveSave
Save