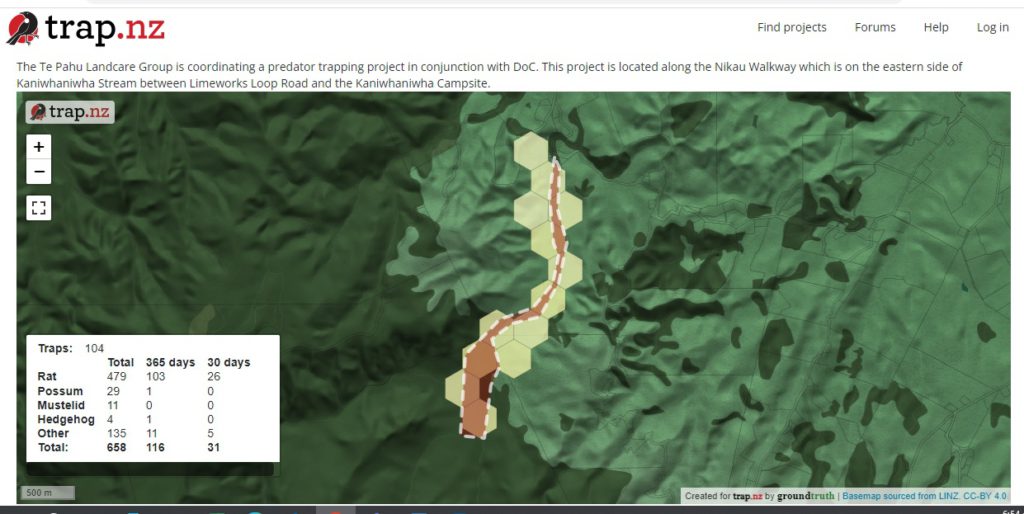 In August 2020, we started trapping along the Nikau walkway. This was to reduce animal pests to allow birds and insects to flourish in the nearly twenty year old riparian plantings.
We are targeting rodents (ship rats and Norway rats) and possums along the Kāniwhaniwha stream. You can see our results on Trap.NZ here. Our volunteer trappers use an on-line calendar here to book the lines and times they want to do.
If you would like to get involved please contact landcare@tepahu.co.nz to organise.