Next Concerts:
Miho's Jazz Orchestra Saturday, 11th August. 7:30 p.m.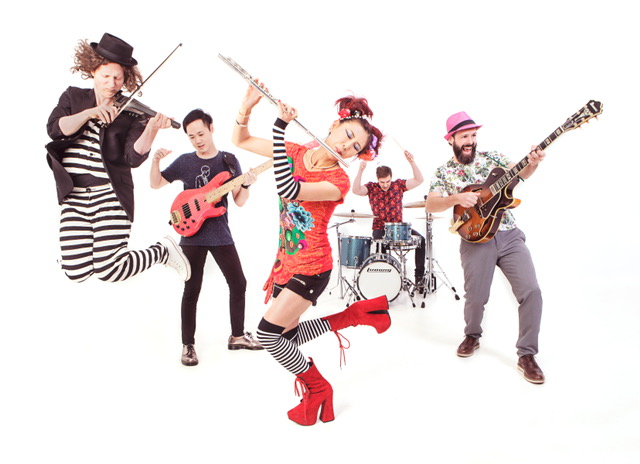 Miho Wada (flute & sax), Pascal Roggen (violin & electric violin), Drew Hutchinson (guitars & sax), SungJin Hong (bass guitar & trumpet), Jared Desvaux de Marigny (drums)
Miho's Jazz Orchestra (MJO) has had a remarkable time since it's inception in 2011. Formed as a one off recording project to help raise funds for Miho's New Zealand home town of Christchurch after the earthquakes, the band ended up having so much fun they decided to continue and see what else they could do.
5 albums, 3 EPs (one recorded at Sun studios in Memphis), tours of Australia, New Zealand, Japan and the States later they are here to release their brand new album "Accidental Journey", which seems an apt title for a band that started in such a quirky set of circumstances.
MJO has charted numerous times in the NZ album charts getting all the way to a #10 showing with "Bumpy Road" in 2015. Quite a feat for a J-Pop, Cubano, Pacific infused Jazz instrumental ensemble!
Miho's unique style choices and open storytelling stage presence evoke the fun and mischievous mix of flavours in her music. MJO's exciting exploration of different genre's has lead to sold out shows, headline spots in festivals and some great acclaim.
"Miho Wada is the next generation of jazz" – Critical Jazz, U.S.A.
"Fearless, passionate and exploratory" – Northern Sky Magazine, U.K.
"A live music marvel" – TimeOut, The New Zealand Herald
---
Holly Arrowsmith Wednesday, 29th August. 7:30 p.m.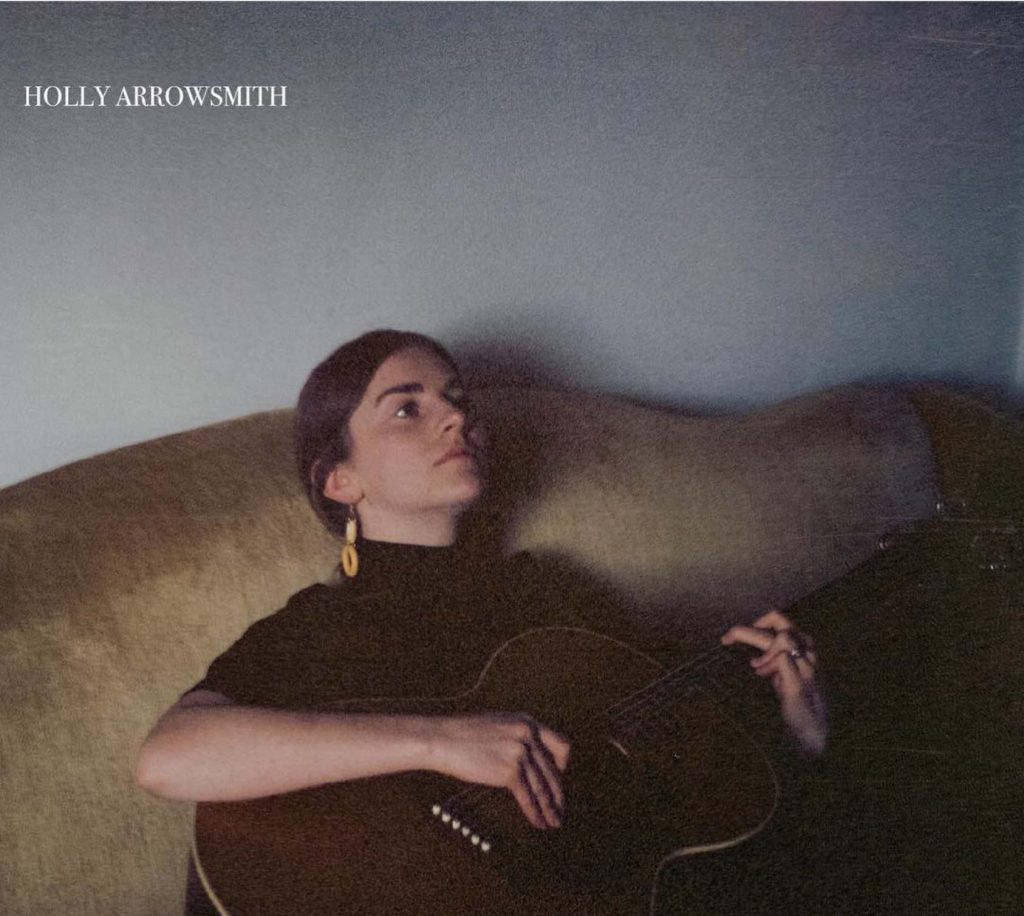 Born in the heart of the American desert, in Santa Fé, New Mexico and raised in the mountains of Southern New Zealand, Holly Arrowsmith is a songwriter on the rise locally and internationally, a strong forerunner in New Zealand's current folk revivalist movement.
With sound comparisons to the likes of Joni Mitchell, Gillian Welch and Nick Drake, Holly touches upon the earnest matters of life, wrapped in metaphors of nature and the soothing mountain environment that raised her.
"There's something about Arrowsmith's presence that is a different kind of alchemy altogether – in the unusual quality of her delivery and her enchanting voice, which swings between being light and free, before turning into a growl or lilting into a sweet head voice." Fraser Browne, Second-hand News
---
Janet Muggeridge & Dave Murphy Friday, 28th September. 7:30 p.m.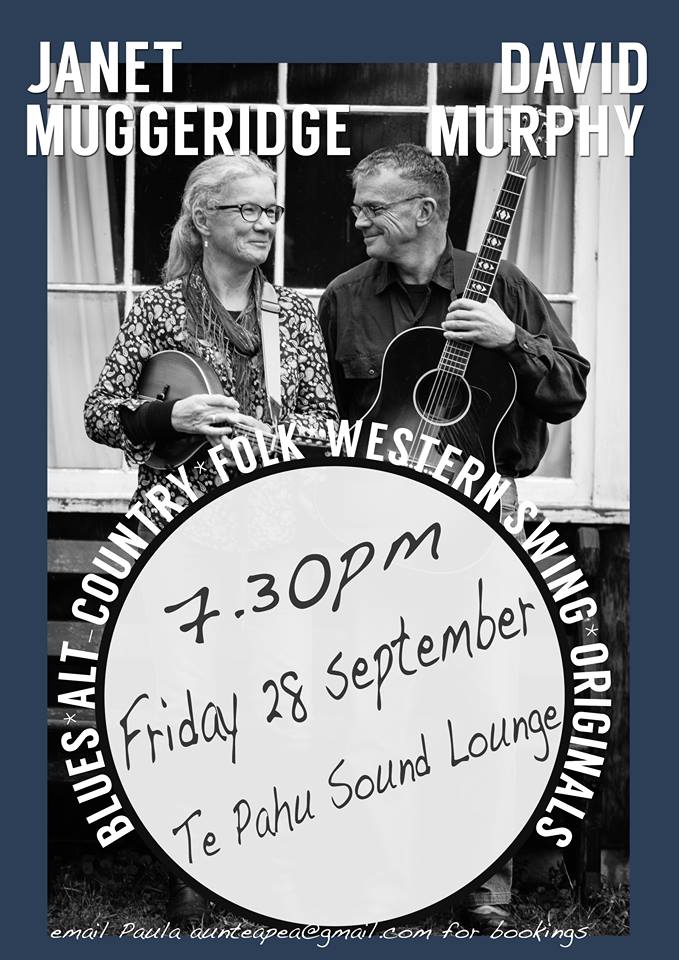 Dave Murphy (Red Dog Saloon Band) and Janet Muggeridge (Gumboot Tango), two well-loved kiwi musicians have joined together to form an inspired musical partnership. Their combined experience and formidable musicality has created an exciting buzz and fresh approach to familiar and favourite tunes.
Well-known for his driving blues and finger-style picking. He lays down a powerful rhythm for Janet's precise and dynamic playing.
Their sound is evocative and compelling. Vocally they are a perfect match for the songs they have chosen to perform – songs that will tug at your heartstrings or get your feet tapping. Janet's unique voice and unerring sense of harmony sits well with Dave's low growly blues and high and lonesome ballads. Whether original tunes or John Prine, Steve Earle, Townz Van Zandt covers, they perform with an energy and joy that keeps their audiences glued to their seats.
"There was magic here tonight" Robbie Duncan
"Awesome musicians, singers. I'd go anywhere to enjoy their performances" Paul Jonson
---
The Young Folk Wednesday, 30th January, 2019. 7:30 p.m.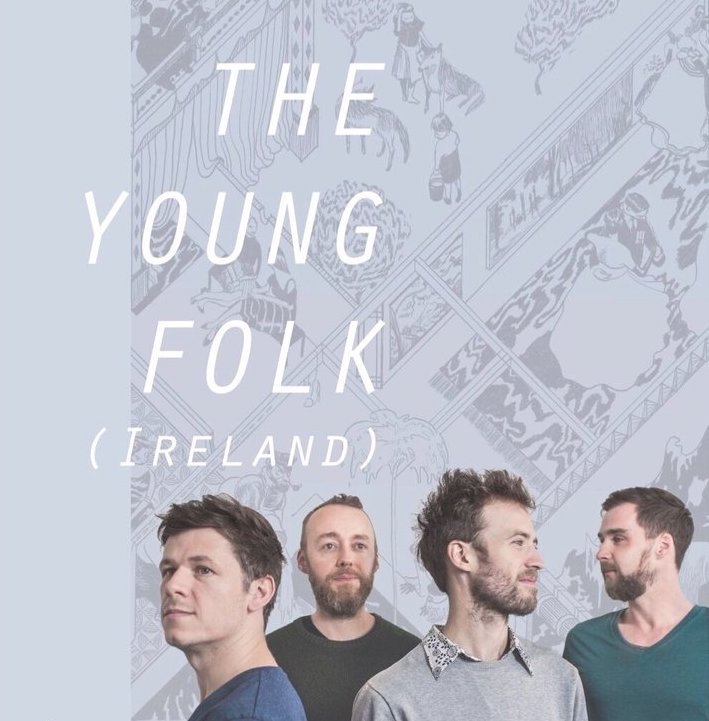 Irish indie folk-pop outfit whose warm and homely music reflects on the charm and romance of everyday life.
"This is an accomplished musical aggregate that join the microdots between Noah & The Whale and old Greenwich Village Kweskin Jug Band. This is folk in Cuban heels." Eamon Carr – Irelands Evening Herald
Pause Musicale, France: "Intoxicating voices, punctuating, warm harmonies that illuminate the horizon of a fiery energy"
Dubliner Magazine labelled them as "a unique prospect" "one of the most promising young Irish bands of recent years , not because of their impressive resume, but because of the raw energy and passion they bring to the stage"
Maverick Magazine UK awarded a four star review calling them "quite simply, one of the most promising young bands to come out of Ireland in several decades, and this debut album is a fantastic calling card and opening gambit for the four lads"
---
The Frank Burkitt Band Saturday, 2nd March, 2019. 7:30 p.m.
"A set with the band is like a trip through the top shelf of the best liquor cabinet – all malt whisky, moonshine and sunlight…a tight-knit ensemble of power and delicacy and a rare treat."
Shannon Beynan – stuff.co.nz.
---
Himmlerland – Thursday, April 18th, 2019. 7:30p.m.
HIMMERLAND is a Danish band inspired by the exciting and very varied cultures of five experienced musicians living in Denmark. It's new music from Scandinavia across styles, cultures and frontiers!"Himmerland were hot, they knew what they were doing and they did it very well!" – "Life with a Blackdog", Canberra, Australia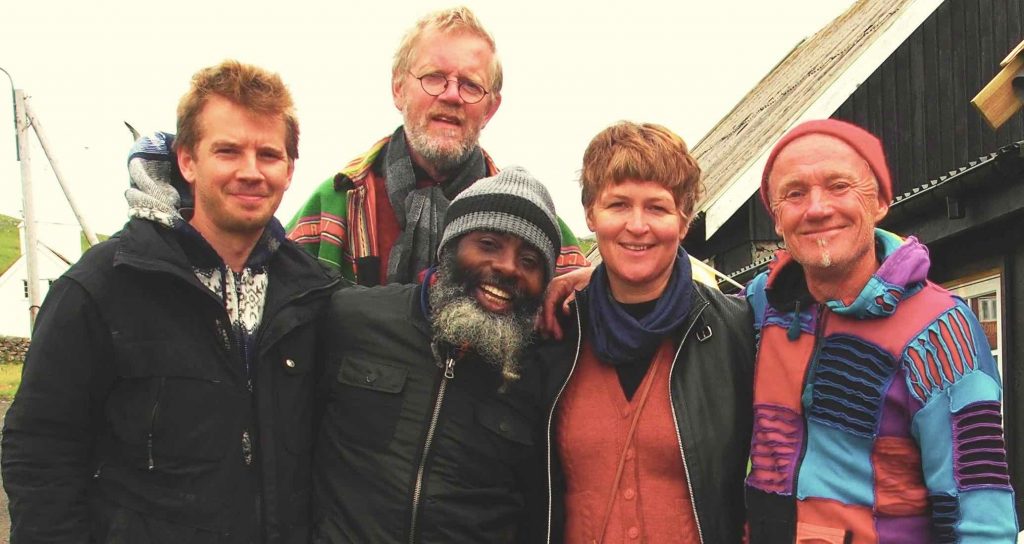 Band Members
Ditte Fromseier: Violin, vocal
Eskil Romme: Saxophone
Ayi Solomon: Percussion
Sigurd Hockings: Guitar
Andrzej: Electric bass guitar
---
A Venue for House Concerts
We're pleased to offer our home to present live music in Te Pahu. As well as concerts we've also enjoyed theatre performances and art exhibitions.
We've been entertained by a wide range of musical styles – and been wowed by the amazing skills and musicality of the travelling minstrals.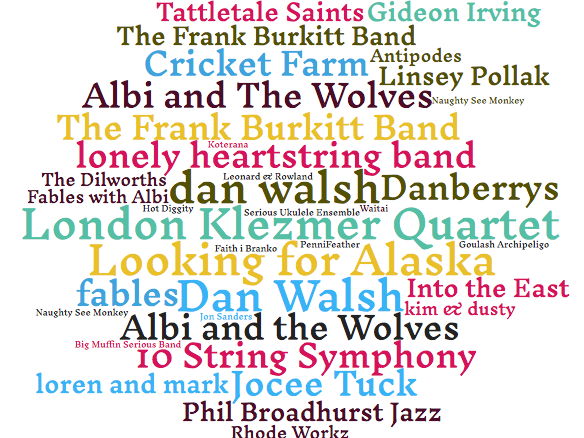 It's the home of Sylvia's Toaster ukulele band, and practices are held here most Wednesdays.
When not in use for performances the room is our lounge – however it was built for use as a small theatre, music room and library. There are good acoustics by way of its shape and use of irregular sized timber, and shelves of books. There's a projector and stage lights. Seating is casual – lounge suites, chairs, some old theatre seats, beanbags and carpets.
Audience size has ranged from about 15 to over 80. Entrance is by donation – all proceeds go to the performers.
There is a housetruck, small caravan and room available for accomodation.
Enquiries to Wayne & Paula
Here are flyers and photos from some of the shows
Enquiries to Wayne & Paula
SaveSaveSaveSaveSaveSaveSaveSaveSaveSaveSaveSaveSaveSaveSaveSaveSaveSaveSaveSave
SaveSaveSaveSave
SaveSave
SaveSave
SaveSave
SaveSave
SaveSave
SaveSave
SaveSave
SaveSave
SaveSave
SaveSave
SaveSave
SaveSave
SaveSave
SaveSave
SaveSave
SaveSave
SaveSave
SaveSave
SaveSave
SaveSave
SaveSave
SaveSave
SaveSave
SaveSave
SaveSave
SaveSave
SaveSave
SaveSave
SaveSave
SaveSave
SaveSave
SaveSave
SaveSave
SaveSave
SaveSave
SaveSave
SaveSave
SaveSave
SaveSave
SaveSave
SaveSave
SaveSave
SaveSave
SaveSave
SaveSaveSaveSave
SaveSave
SaveSave
SaveSave
SaveSave
SaveSave
SaveSave