Next Concerts:
Norðan Celtic Harp & Nordic Fiddle Thursday, 14th June, 8 p.m.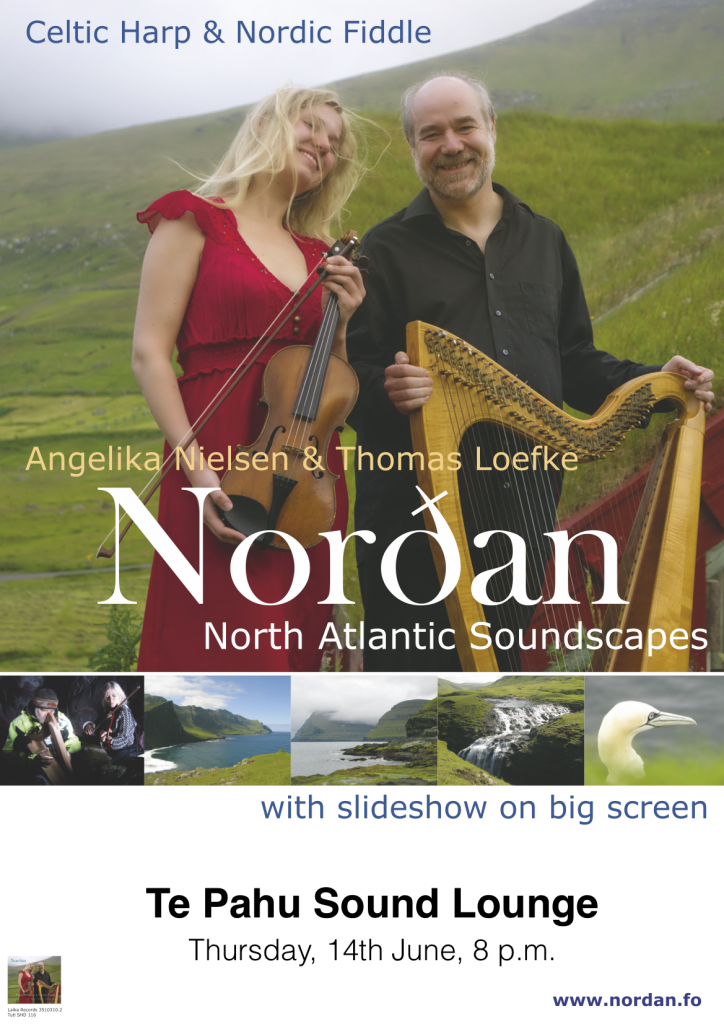 Angelika Nielsen: fiddle, viola; Thomas Loefke: Celtic harp
Islands in the North Atlantic inspire the music of the duo Norðan, Tory Island in the Northwest of Ireland, the Hebridean Island of Staffa, the Shetlands, Lofoten in the East, Iceland in the North and right in the middle: the Faroe Islands.
Originally these 18 islands were settled by Irish monks, then the Vikings took over. Dramatic coastal landscapes with cliffs, many hundreds of meters high, lush valleys, fjords and lakes set the mood on the islands. Light, colors and weather change by the minute on these mountains in the sea habitated by 500,000 people, 80,000 sheep and millions of birds.
Faroese violinist Angelika Nielsen and harpist Thomas Loefke combine in their soundscapes their own compositions with music from the Faroes and Ireland.
The music is accompanied by a slide show with photographs Thomas took during his island travels over the last couple of years.
With violin, harp and pictures the two musicians take their audiences on a breathtaking adventurous journey to the North Atlantic.
---
Kim & Dusty Saturday, 18th August. 7:30 p.m.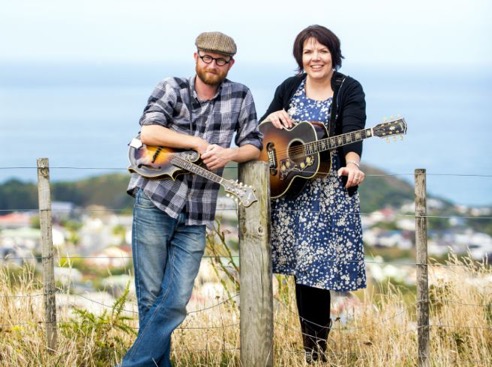 Acoustic Duo, Kim and Dusty, have been bringing their whisky harmonies to Wellingtonians since November 2013 when Dusty moved to Brooklyn, the heart of the Wellington's country music scene.
The duo play a blend of Country, Blues, Bluegrass and Folk. Audiences are captivated by their tight harmonies and easygoing nature onstage. Kim and Dusty always deliver something for everyone with dirty blues, lonesome ballads and high paced bluegrass standards. Regular performers at several venues around Wellington they also make time to tour to other towns around the lower North Island.
---
Miho's Jazz Orchestra Saturday, 22nd September. 7:30 p.m.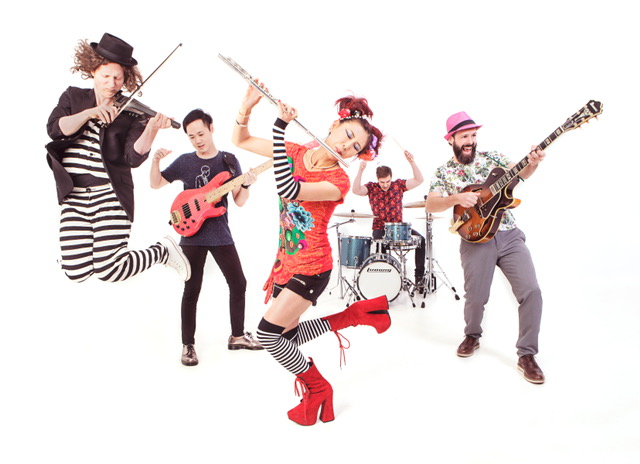 Miho Wada (flute & sax), Pascal Roggen (violin & electric violin), Drew Hutchinson (guitars & sax), SungJin Hong (bass guitar & trumpet), Jared Desvaux de Marigny (drums)
Miho's Jazz Orchestra (MJO) has had a remarkable time since it's inception in 2011. Formed as a one off recording project to help raise funds for Miho's New Zealand home town of Christchurch after the earthquakes, the band ended up having so much fun they decided to continue and see what else they could do.
5 albums, 3 EPs (one recorded at Sun studios in Memphis), tours of Australia, New Zealand, Japan and the States later they are here to release their brand new album "Accidental Journey", which seems an apt title for a band that started in such a quirky set of circumstances.
MJO has charted numerous times in the NZ album charts getting all the way to a #10 showing with "Bumpy Road" in 2015. Quite a feat for a J-Pop, Cubano, Pacific infused Jazz instrumental ensemble!
Miho's unique style choices and open storytelling stage presence evoke the fun and mischievous mix of flavours in her music. MJO's exciting exploration of different genre's has lead to sold out shows, headline spots in festivals and some great acclaim.
"Miho Wada is the next generation of jazz" – Critical Jazz, U.S.A.
"Fearless, passionate and exploratory" – Northern Sky Magazine, U.K.
"A live music marvel" – TimeOut, The New Zealand Herald
---
The Young Folk Wednesday, 30th January, 2019. 7:30 p.m.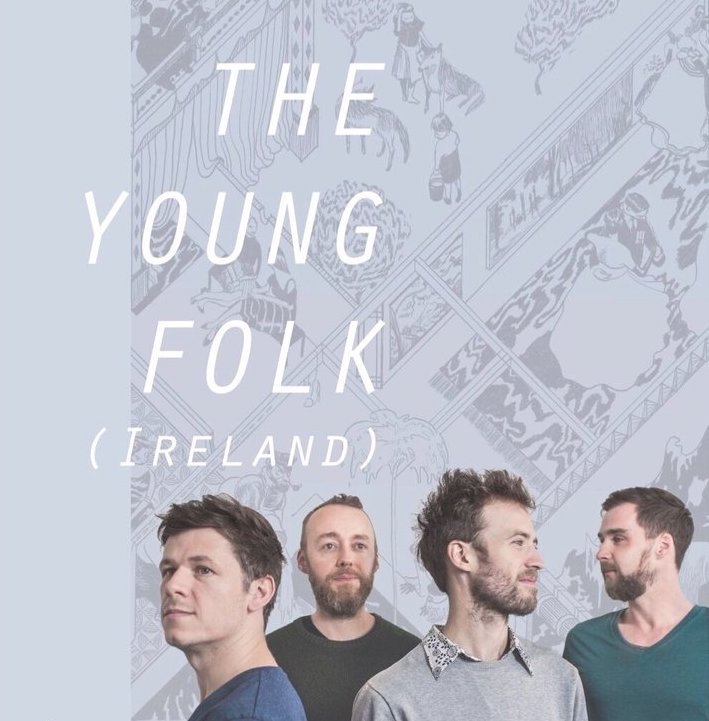 Irish indie folk-pop outfit whose warm and homely music reflects on the charm and romance of everyday life.
"This is an accomplished musical aggregate that join the microdots between Noah & The Whale and old Greenwich Village Kweskin Jug Band. This is folk in Cuban heels." Eamon Carr – Irelands Evening Herald
Pause Musicale, France: "Intoxicating voices, punctuating, warm harmonies that illuminate the horizon of a fiery energy"
Dubliner Magazine labelled them as "a unique prospect" "one of the most promising young Irish bands of recent years , not because of their impressive resume, but because of the raw energy and passion they bring to the stage"
Maverick Magazine UK awarded a four star review calling them "quite simply, one of the most promising young bands to come out of Ireland in several decades, and this debut album is a fantastic calling card and opening gambit for the four lads"
---
Lindsay Lou Tuesday, 5th February 2019. 7:30 p.m.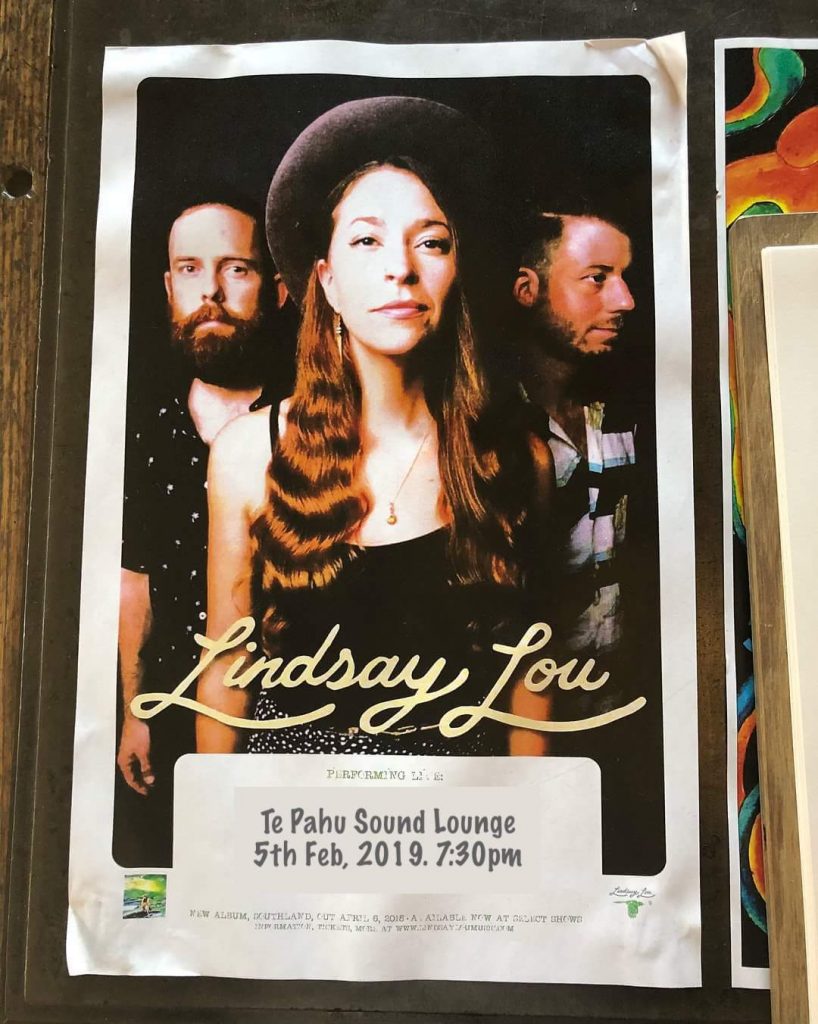 Lindsay Lou and her band keep one foot in The Great Lakes State of Michigan with the soul of Motown, and one in Music City, USA: Nashville, Tennessee. They still embody the soul of a good jam or late night pickin session, and also have honed in on a sound thats entirely their own drawing from soul, blues, folk, jazz and maybe even traces of that techno beat. As a vocalist, Lindsay falls into an elite category, along with her band of equally gifted musicians playing their own brand of Americana, Lindsay Lou is a not to be missed act. "This is music thats caught between the pull of the past and the push of the beckoning future, ready to leap forward bursting with new ideas and youthful energy." Devon Ledger, Hearth Music.
---
The Frank Burkitt Band Saturday, 2nd March, 2019. 7:30 p.m.
"A set with the band is like a trip through the top shelf of the best liquor cabinet – all malt whisky, moonshine and sunlight…a tight-knit ensemble of power and delicacy and a rare treat."
Shannon Beynan – stuff.co.nz.
---
A Venue for House Concerts
We're pleased to offer our home to present live music in Te Pahu. As well as concerts we've also enjoyed theatre performances and art exhibitions.
We've been entertained by a wide range of musical styles – and been wowed by the amazing skills and musicality of the travelling minstrals.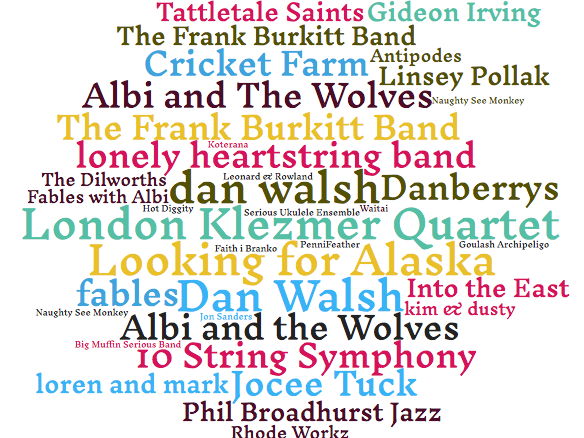 It's the home of Sylvia's Toaster ukulele band, and practices are held here most Wednesdays.
When not in use for performances the room is our lounge – however it was built for use as a small theatre, music room and library. There are good acoustics by way of its shape and use of irregular sized timber, and shelves of books. There's a projector and stage lights. Seating is casual – lounge suites, chairs, some old theatre seats, beanbags and carpets.
Audience size has ranged from about 15 to over 80. Entrance is by donation – all proceeds go to the performers.
There is a housetruck, small caravan and room available for accomodation.
Enquiries to Wayne & Paula
Here are flyers and photos from some of the shows
Enquiries to Wayne & Paula
SaveSaveSaveSaveSaveSaveSaveSaveSaveSaveSaveSaveSaveSaveSaveSaveSaveSaveSaveSave
SaveSaveSaveSave
SaveSave
SaveSave
SaveSave
SaveSave
SaveSave
SaveSave
SaveSave
SaveSave
SaveSave
SaveSave
SaveSave
SaveSave
SaveSave
SaveSave
SaveSave
SaveSave
SaveSave
SaveSave
SaveSave
SaveSave
SaveSave
SaveSave
SaveSave
SaveSave
SaveSave
SaveSave
SaveSave
SaveSave
SaveSave
SaveSave
SaveSave
SaveSave
SaveSave
SaveSave
SaveSave
SaveSave
SaveSave
SaveSave
SaveSave
SaveSave
SaveSave
SaveSave
SaveSave
SaveSave
SaveSaveSaveSave
SaveSave
SaveSave