Next Concerts:
The Lonely Heartstring Band
Wednesday, 24th January 2018. 7:30 p.m.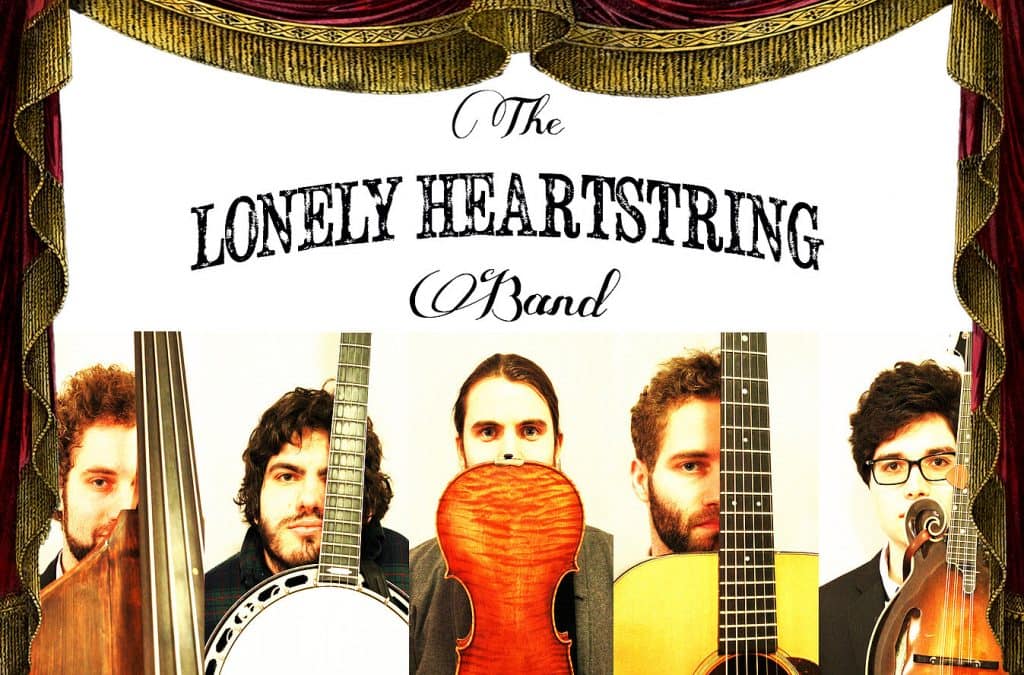 The Lonely Heartstring Band embodies the modern American condition—an understanding and reverence for the past that informs a push into the future. This multi-talented group of musicians is a classic Bluegrass quintet—always far greater than the sum of its parts.Combining soulful instrumental virtuosity with soaring three-part harmonies, their growing repertoire of original songs and compositions showcases not only their considerable talents, but a dedication to meaningful roots-conscious music.They have generated a devoted following of music-lovers across North America, performing and headlining at major music festivals and historic venues from Western Canada to California, from Kentucky to New Hampshire. Whether it's a festival stage, theatre, or intimate listening room, The Lonely Heartstring Band always delivers a dynamic, diverse, and heartfelt performance. Over the last three years of touring, the band has crafted shows that generate a genuine connection and bring crowds to their feet.
---
Dan Walsh Wednesday, 7th February, 2018
Back by popular demand !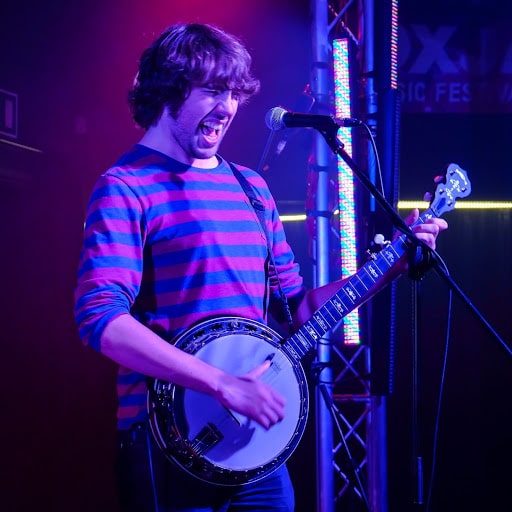 Nominated for best musician at last year's BBC Folk Awards, Dan Walsh combines 'virtuoso playing and winning songwriting' (MORNING STAR). Describing what Dan does is no easy task but at the heart of it is British, Irish and American folk music delivered with a healthy dose of funky grooves – all performed with his unique and dazzling take on clawhammer style banjo helping to challenge all preconceptions about the instrument.
---
Hobnail Friday, 20th April 2018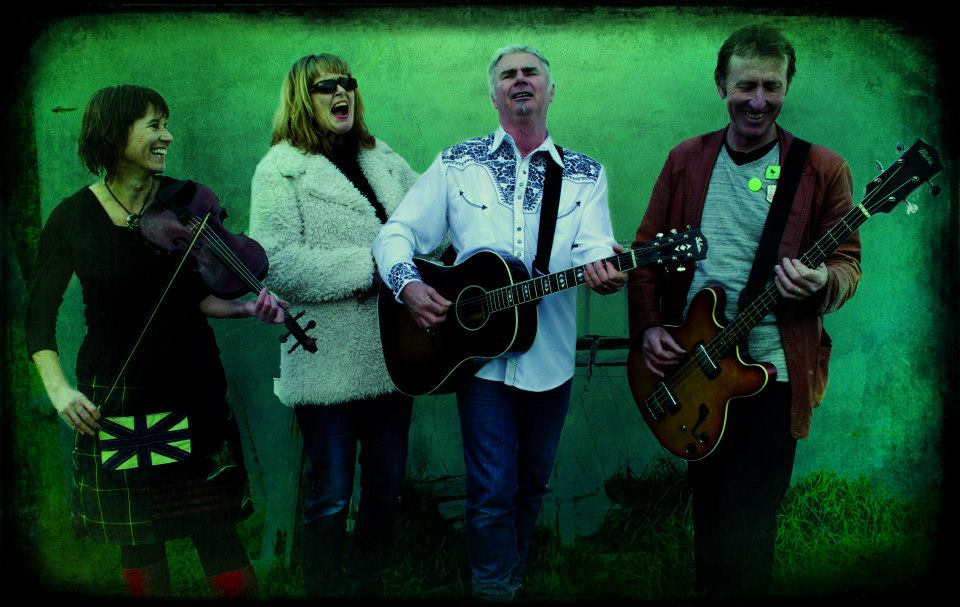 Hobnail – Classic Celtic Country Folk
Hobnail combine folk, celtic and country influences, add superb musicianship and songwriting and blend it all into a show that will take an audience on a dazzling ride.
"Refreshingly down-to-earth and lovely … vocals so tightly knit they could be family" NZ Herald.
---
A Venue for House Concerts
We're pleased to offer our home to present live music in Te Pahu. As well as concerts we've also enjoyed theatre performances and art exhibitions.
We've been entertained by a wide range of musical styles – and been wowed by the amazing skills and musicality of the travelling minstrals.
Highlights include Azo Bell with his virtuoso ukulele playing; Gideon Irving on a bike tour around NZ with a trailer full of instruments; Linsey Pollack with his home made instruments; two visits from the best album award winning Tattletale Saints (one including 10 String Symphony); some Jazz: The Dilworths, Phil Broadhurst Quintet, Antipodes; AJ Leonard & Jenny Rowlands on Uke and Cello, Into the East folk duo supported by local band Rhode Workz to open the night; and our local Te Pahu bands: Big Muffin Serious Band, Goulash Archipelago, the Serious Ukulele Ensemble and Sylvia's Toaster.
Recently: Frank Burkitt and his band was very popular, and we're hoping for a return visit soon;
Dan Walsh – Wow! what a virtuoso performance …and a day or two after being here he's been nominated for best musician at this year's BBC folk awards. Well done.
Penni serenaded us with her lovely songs.
At the 2016 Jazz Awards two of the musicians playing here won awards: Phil Broadhurst Quintet, the band of the first jazz musician to be awarded the MNZM for services to jazz, has won the Tui for this year's Best Jazz Album; and the inaugural APRA Best Jazz Composition winner was Motueka's Callum Allardice. Congratulations!
---
It's the home of The Apron Strings ukulele band, and practices are held here most Wednesdays.
When not in use for performances the room is our lounge – however it was built for use as a small theatre, music room and library. There are good acoustics by way of its shape and use of irregular sized timber, and shelves of books. There's a projector and stage lights. Seating is casual – lounge suites, chairs, some old theatre seats, beanbags and carpets.
Audience size has ranged from about 15 to over 80. Entrance is by donation – all proceeds go to the performers.
There is a housetruck, small caravan and room available for accomodation.
There's also a small brewery and cellar under the theatre …
Here are flyers and photos from some of the shows
Enquiries to wayne
SaveSaveSaveSaveSaveSaveSaveSaveSaveSaveSaveSaveSaveSaveSaveSaveSaveSaveSaveSave
SaveSaveSaveSave
SaveSave
SaveSave
SaveSave
SaveSave
SaveSave
SaveSave
SaveSave
SaveSave
SaveSave
SaveSave
SaveSave
SaveSave