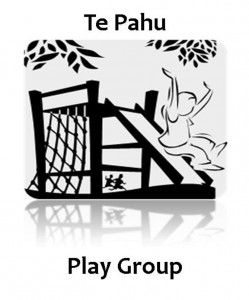 Playgroup is a wonderful way to meet other families in the area and is held every Wednesday morning (during term time) from 9am – 11am at the Te Pahu Hall. We welcome all children from newborns to 6 years accompanied by a parent or caregiver so come along and join us.
Parents and caregivers stay during the session and we have lots of fantastic play resources to enjoy at the Hall. We also regularly visit the preschool next door and have field trips  to such diverse places as the Te Awamutu swimming pools, Taitua Arboretum, strawberry picking, Otorohanga Kiwi House, Hamilton Zoo and more.
Please bring morning tea and a drink bottle for your children. We try to keep a yummy baking roster for shared morning tea for the grownups.
Parents and caregivers are involved in the voluntary running of our playgroup and only a small fee is charged for sessions (your first two visits are free). We are fully certified by the Ministry of Education which contributes funding for activities and resources.
For all enquiries please email us at: tepahuplaygroup@yahoo.co.nz or call the Preschool on 07 825 9908 during opening hours, or leave a message, and they will arrange for the Playgroup coordinator to call you back.
We look forward to seeing there!